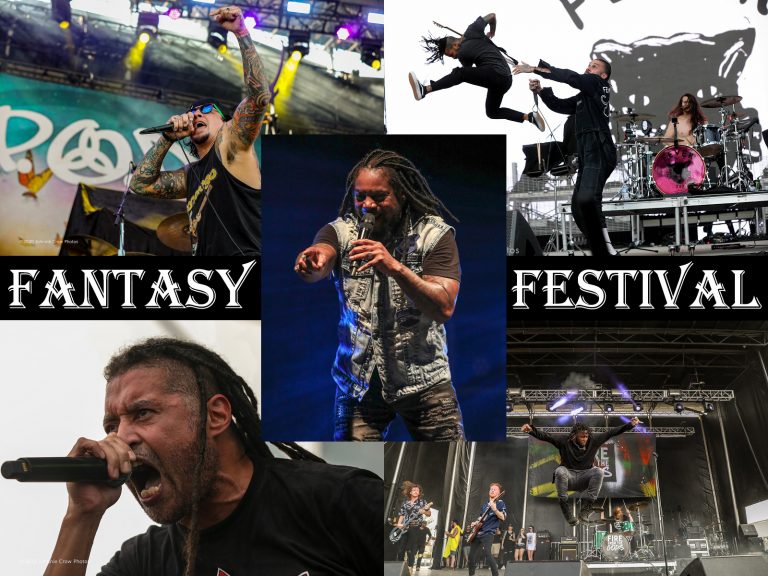 Six months into the 2020 global pandemic, and I have literally started dreaming about attending festivals, photographing concerts, and interviewing artists. Music festivals and live concerts have been postponed, rescheduled and canceled, sometimes all three. As the fall events have finally been eliminated, and the winter rock cruises have been pushed into May, I have no idea when I will be lucky enough to cover an actual concert again. In the meantime, GameOn.media presents Fantasy Festival Friday – a fictitious concert performed by 5 bands we wish we could watch live in person, at full volume, with all of our rock family in attendance.
On Fantasy Festival Friday #1, our imaginations were thrilled by a nonstop barrage of aggressive, thought-provoking heavy rock sounds.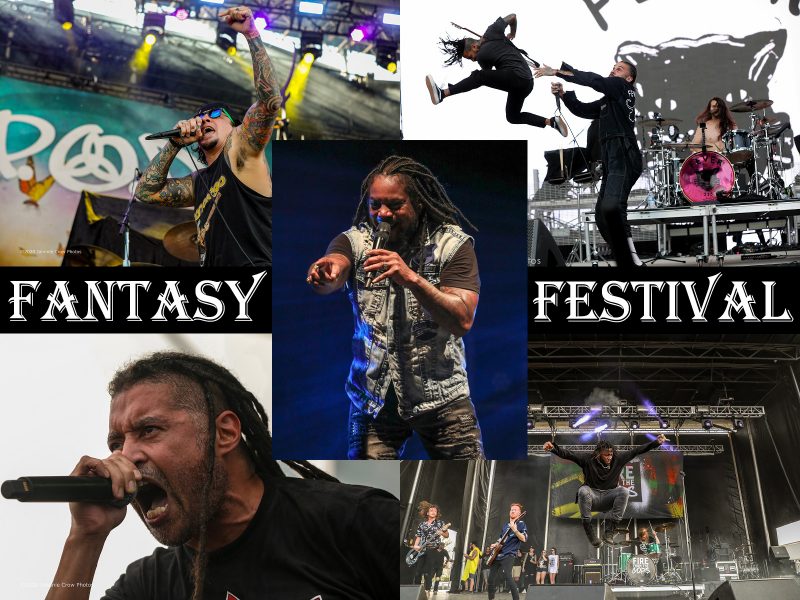 Fire From The Gods got our feet moving, and our minds expanding, with their reggae-spiced rock sounds. The set included timely hits including "Right Now", "Break The Cycle" and "Excuse Me". Vocalist AJ Channer has been extremely active in recent months, helping to spread a message of positive change. Fire From The Gods consists of Channer, guitarists Drew Walker and Jameson Teat, bassist Bonner Baker, and drummer Richard Wincader.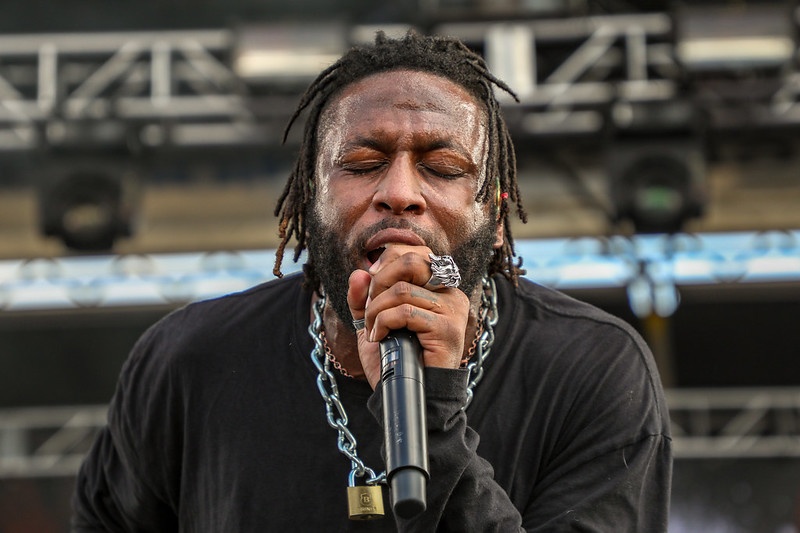 Next up was Fever 333, a band formed 3 years ago in Inglewood, California, with the express intent of raising awareness and making their voices heard. Their blend of hip hop and punk rock is the perfect vehicle to describe the reality of so many Americans. Their latest single "Supremacy" is just the latest socially conscious banger in an already impressive catalog. Lead singer Jason Aalon Butler, guitarist Stephen Harrison and drummer Aric Improta are dynamic live performers.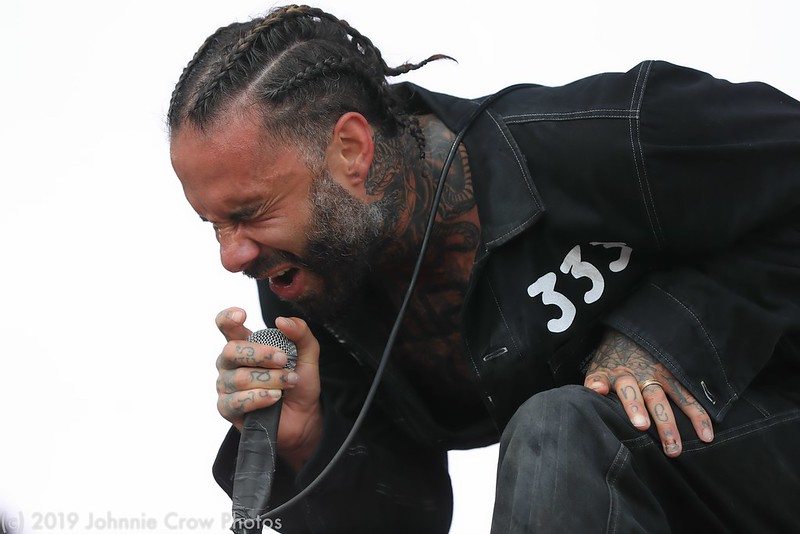 Nonpoint is another band who has been highly active throughout the quarantine. They re-imagined their song "Frontlines" into "Remember Me (A Frontlines Tribute)", complete with fan-created content in the accompanying video. They also used social media to allow fans to choose their next cover song, in a March Madness style tournament. Stay tuned for more from vocalist Elias Soriano, drummer Robb Rivera, guitarists Rasheed Thomas and Jason Zeilstra, and bassist Adam Woloszyn. This stellar band was electric onstage, and engaging offstage, still meeting fans at the merch table 2 decades into their career.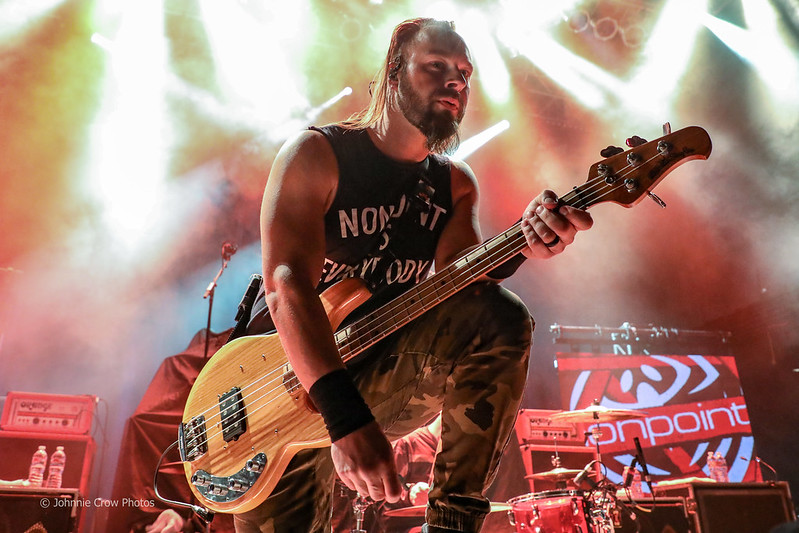 P.O.D. kept the energy level high while elevating the crowd to a spiritual plane of existence. They played inspirational hit after hit, everything from "Alive" and "Southtown" to "Listening for the Silence" and "Circles". Lead vocalist Sonny Sandoval commanded the stage. Drummer Wuv Bernardo and bassist Traa Daniels kept the fans moving and swaying throughout the set. Guitarist Marcos Curiel played those beautiful notes that pull it all together.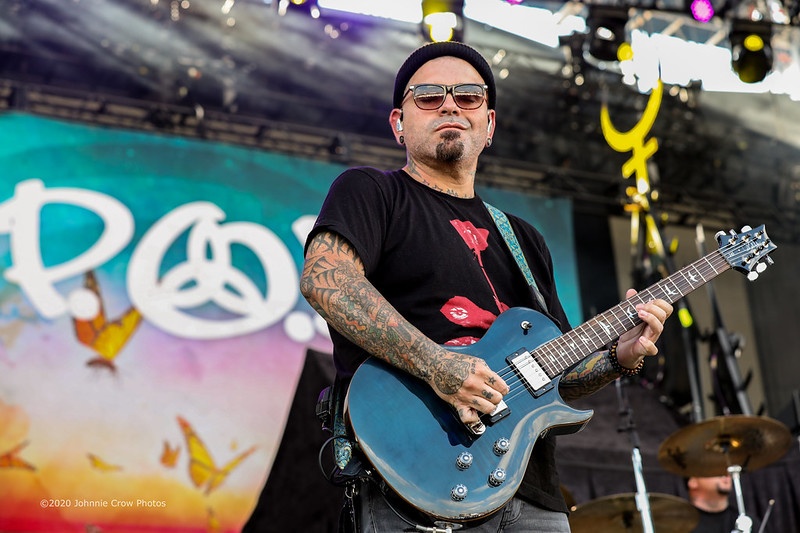 As if the night couldn't get any better, Sevendust arrived to cap off this incredible evening. Hot off the recording of their 13th album, "Blood & Stone", which drops in October, the band was recharged and ready to rock. Drummer Morgan Rose is healthy again and still a beast behind the kit. Bassist Vince Hornsby holds up the low end while individually acknowledging every fan in attendance. Guitarists John Connolly and Clint Lowery thrashed through decades of classics, also supplying brilliant backing vocals. Lowery released 2 solo albums this year, and appeared anxious to get back on stage after his solo tour was cut short. Lajon Witherspoon remains one of the top vocalists in rock, an emotional performer and the most genuine, appreciative lead man in any band.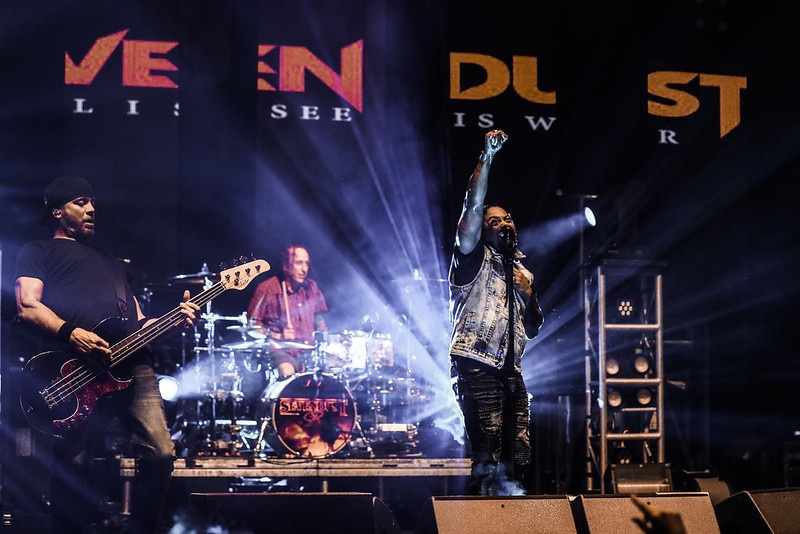 Quarantine Dreams – Fantasy Festival Friday – Sevendust – P.O.D. – Nonpoint – Fever 333 – Fire From The Gods first appeared on Game On Media.