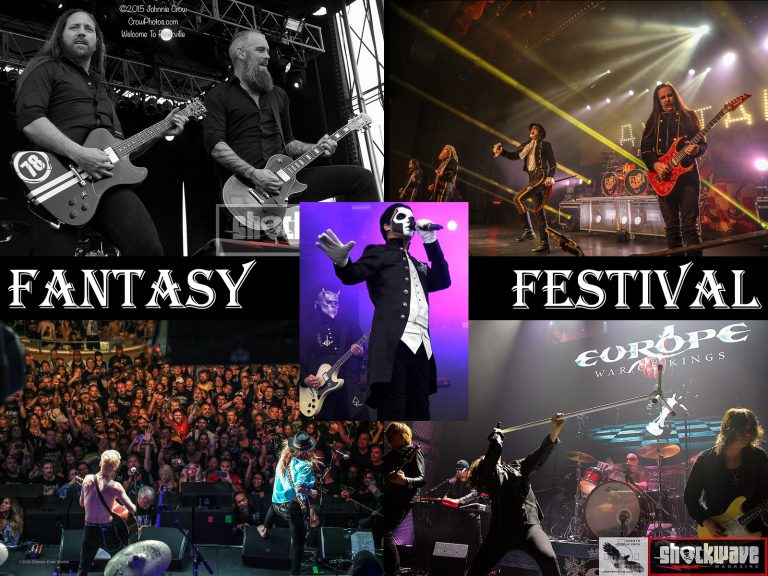 Six months into the 2020 global pandemic, and I have literally started dreaming about attending festivals, photographing concerts, and interviewing artists. Music festivals and live concerts have been postponed, rescheduled and canceled, sometimes all three. As the fall events have finally been eliminated, and the winter rock cruises have been pushed into May, I have no idea when I will be lucky enough to cover an actual concert again. In the meantime, GameOn.media presents Fantasy Festival Friday – a fictitious concert performed by 5 bands we wish we could watch live in person, at full volume, with all of our rock family in attendance.
On Fantasy Festival Friday #4, we traveled across the pond to Gothenburg, Sweden, one of the country's many rock and roll hot spots. There we got to experience the history of Swedish rock music, with amazing sets from Ghost, Avatar, In Flames, Europe and H.E.A.T.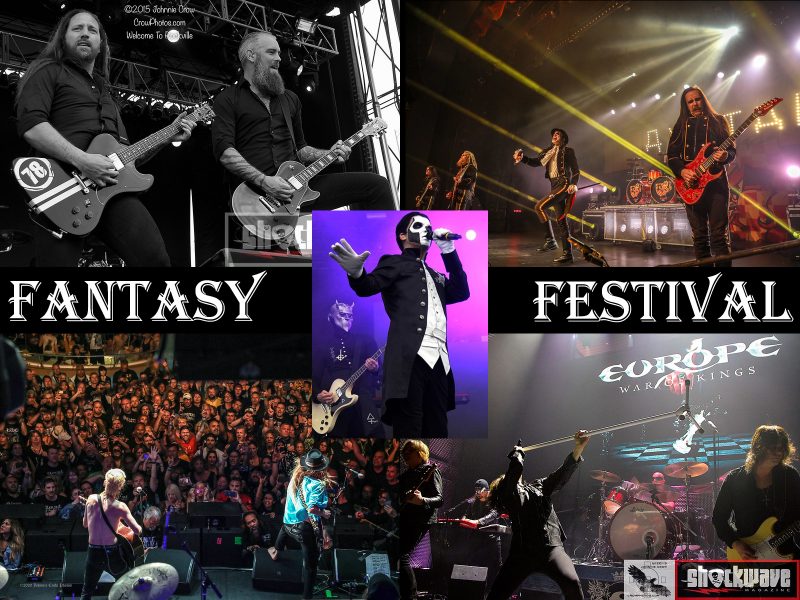 H.E.A.T was the first band up. These guys are one of the newer bands who are continuing in the classic rock tradition. They were formed in 2007 by Jimmy Jay – bass, backing vocals, Jona Tee – keyboards, backing vocals, Don Crash – drums and Dave Dalone – guitars, backing vocals. They were joined in 2010 by charismatic front man Erik Grönwall, who had just won Swedish Idol on the strength of his performances of songs from Skid Row, Kiss, Iron Maiden and Queen. You may recognize him from his 2018 portrayal of Simon Zealotes in the NBC live television concert production of Andrew Lloyd Webber and Tim Rice's Jesus Christ Superstar. Their 2020 release H.E.A.T II is one of the greatest glam metal albums you will ever hear, and really had the crowd moving.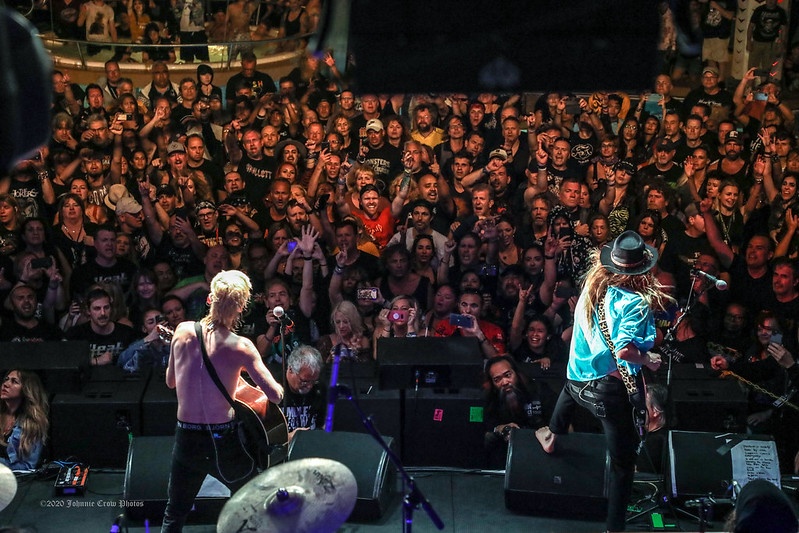 Europe was next up, immediately firing up the crowd with the keyboard intro to mega-hit 'The Final Countdown'. But they were not close to letting up after that, blasting other hits from the 80's such as 'Rock The Night', 'Superstitious' and 'Carrie'. They are a rare band that still has their original classic lineup, bassist John Levén, keyboardist Mic Michaeli, vocalist Joey Tempest, drummer Ian Haugland and guitarist John Norum. They never relied only on their past, and have continued to record outstanding albums throughout recent years, all worth checking out. Fun Fantasy Festival Fact: both Europe and H.E.A.T are from Upplands Väsby, Sweden.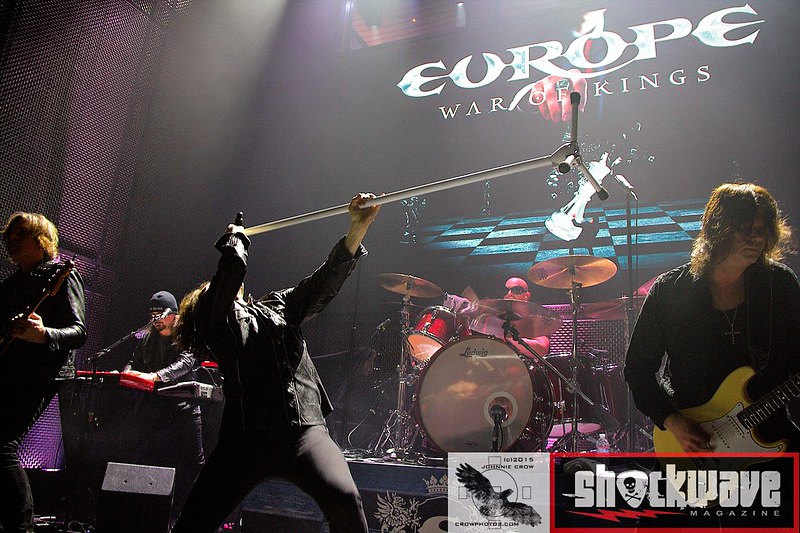 Hometown heroes In Flames took the stage to a tremendous roar. Originally formed in 1990, the band was (and still is) at the forefront of the Swedish metal community. They released their 13th album just last year, and show no signs of slowing down. Members may have come and gone, but the song remains the same, and the energy has not changed. Led by vocalist Anders Fridén and guitarist Björn Gelotte since 1995, they are now joined by guitarist Niclas Engelin, bassist Bryce Paul and drummer Tanner Wayne.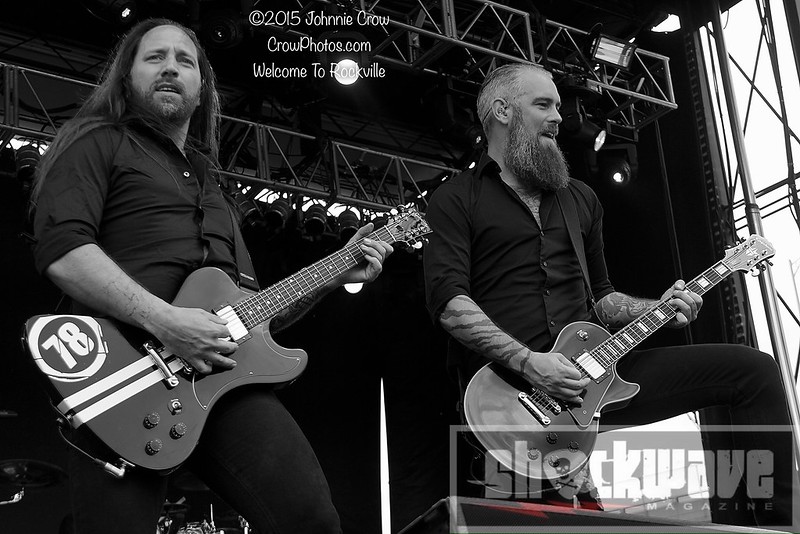 Fellow Gothenburgers Avatar stepped up the production as night fell and lasers lit up the sky, along with their hypnotic riffs. Guitarists Jonas "Kungen" Jarlsby and Tim Öhrström, with bassist Henrik Sandelin, form a maelstrom of whipping hair, swirling rhythms and epic poses. Drummer John Alfredsson keeps a low drum profile, allowing him to interact with the crowd as he shifts between mellow and frantic beats. Vocalist Johannes Eckerström is a mesmerizing performer. The band has been kicking ass and pushing boundaries for 2 decades now, and their skills and songwriting continue to soar. They were excited to unleash new tunes from their very recent album Hunter Gatherer. Avatar is a live band that you will want to see over and over. Nobody gives you more quality entertainment.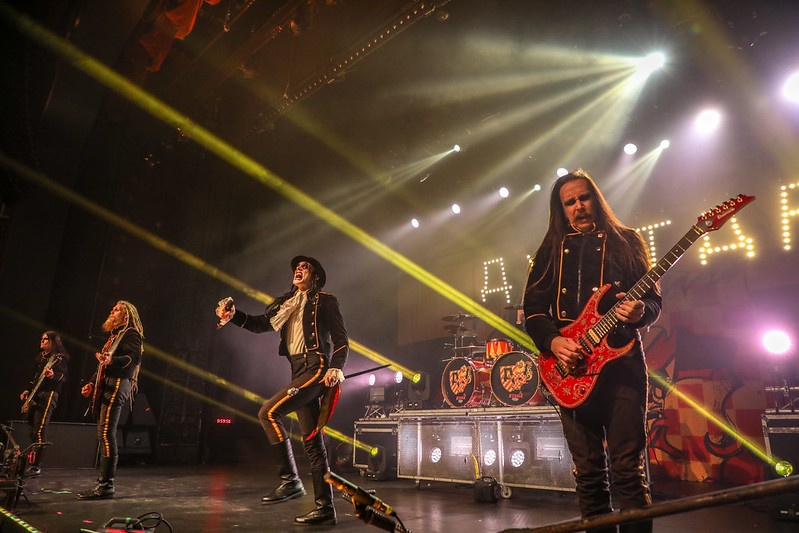 Ghost is perhaps the only band who could follow what had already been experienced. This act has one of the most unique mythologies ever to be created. They are led by Tobias Forge, who portrays a new version of the demonic anti-Pope Papa Emeritus with each album and tour cycle. The other 7 members of Ghost are simply known as Nameless Ghouls, who all dress in black outfits with silver masks, completely obscuring their identity. Their stage shows are full of religious symbols and beautiful lighting. The band plays with a full sound and intensity, whether the songs are slow or fast. Their style shifts effortlessly between pop, goth, orchestral and metal. The performance is something to behold, and a fitting end to our fantastical journey to the Nordic Empire.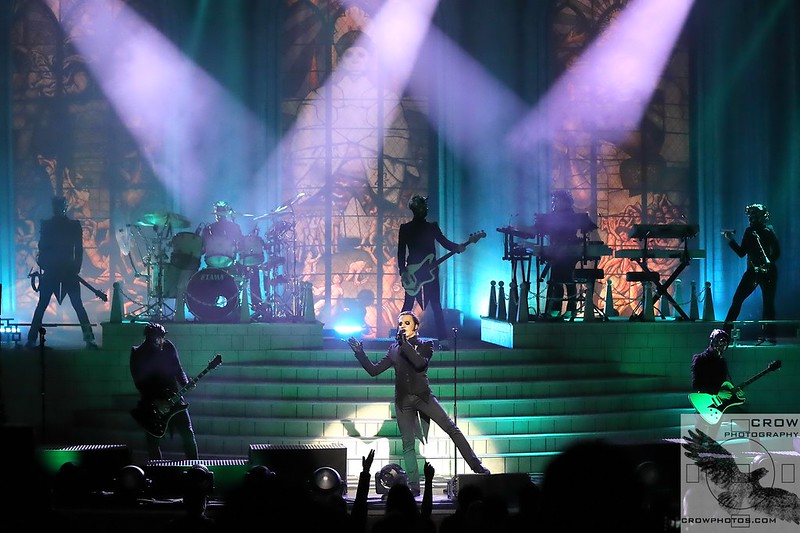 Quarantine Dreams – Fantasy Festival Friday – Ghost – Avatar – In Flames – Europe – H.E.A.T first appeared on Game On Media.