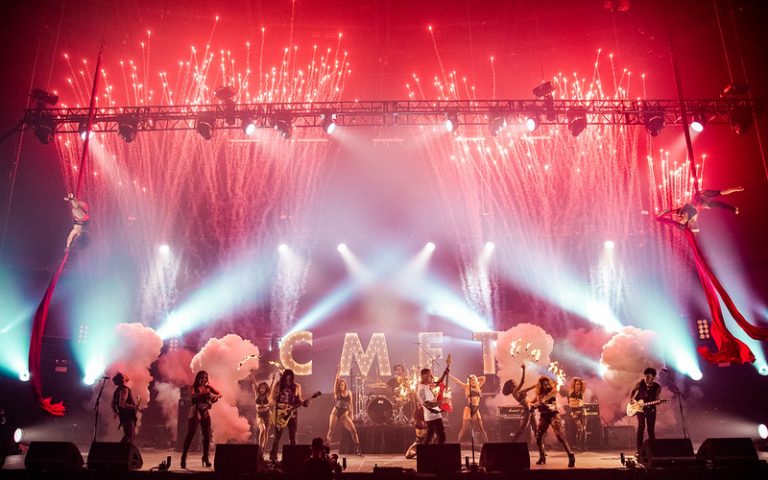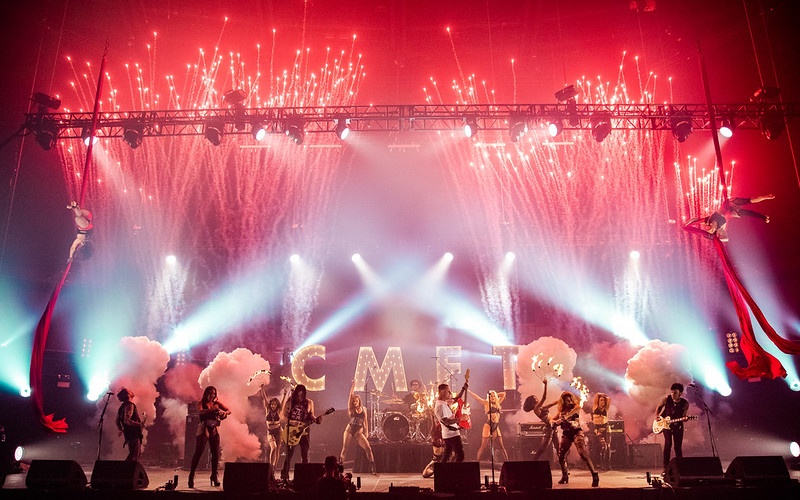 Corey Taylor stepped out of the shadows of Slipknot and Stone Sour to reveal his first solo album, "CMFT", but putting on a full show at The Forum in Inglewood, California. The almost 2 hour concert debuted on Pay Per View on Friday, October 2, 2020, the same day that the album was officially released.
"CMFT" covers a broad variety of rock and roll styles, much broader than was possible while fronting Slipknot and Stone Sour. The result is pure rock joy. Corey and his band are long-time friends, who clearly enjoy making music together. They have great chemistry and sound fantastic.
The band consists of Christian Martucci and Zach Throne on guitar, Jason Christopher on bass (and excellent backing vocals), and Dustin Robert on drums. The encore featured a special appearance from dance squad The Cherry Bombs, led by Corey's new wife Alicia Dove Taylor.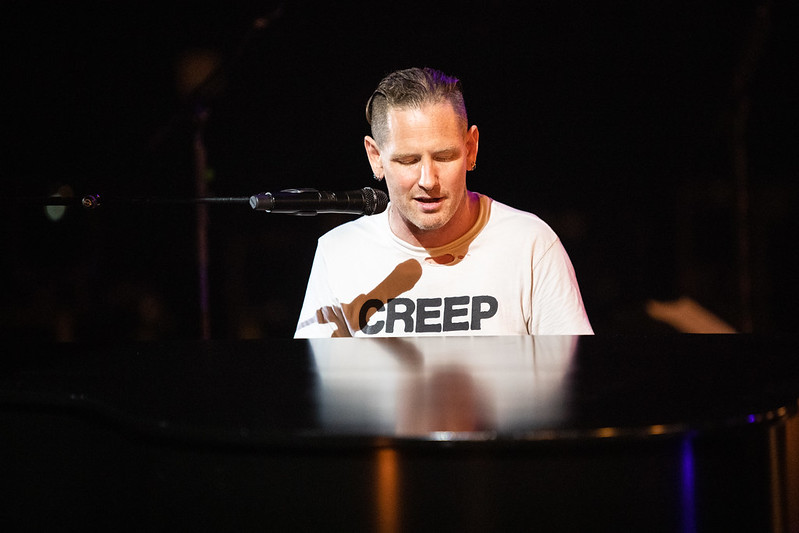 The setlist was outstanding, complemented by lights, fire and pyro to highlight the full range of emotions present in the songs. They played all 13 tracks from the "CMFT" album. They played 1 Slipknot song, 5 Stone Sour songs including a full band version of "Bother", and 5 eclectic cover songs, most impressively "On The Dark Side" by John Cafferty and the Beaver Brown Band. Corey played electric guitar throughout most of the show. He also played acoustic guitar, and made his stage debut on piano to deliver "Home", a song he wrote for his wife.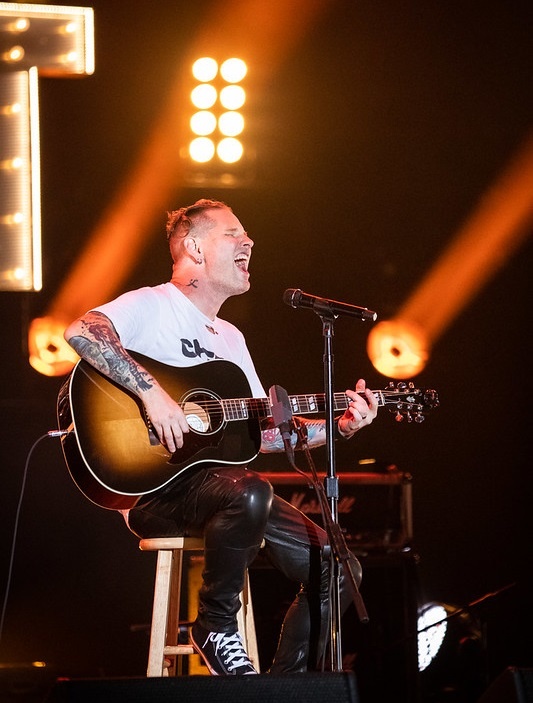 Corey Taylor's Forum Or Against 'Em Set List:
Hwy 666 (CMFT)
Meine Lux (CMFT)
Halfway Down (CMFT)
Silverfish (CMFT)
Shakin' (Eddie Money cover)
Song #3 (Stone Sour)
Everybody Dies On My Birthday (CMFT)
Snuff (Slipknot)
Taciturn (Stone Sour)
Culture Head (CMFT)
The Maria Fire (CMFT)
Home (CMFT)
Zzyxz Road (Stone Sour)
All This And More (Dead Boys cover)
Already Gone (Eagles cover)
Kansas (CMFT)
Black Eyes Blue (CMFT)
Samantha's Gone (CMFT)
Through Glass (Stone Sour)
————————
On The Dark Side (John Cafferty cover)
Bother (full band version) (Stone Sour)
ETBBS – European Tour Bus Bathroom Song (CMFT)
CMFT Must Be Stopped (CMFT)
Watchin' You (KISS cover)
Corey Taylor Debuts CMFT Album and Band on 'Forum Or Against 'Em' Pay Per View first appeared on Game On Media.