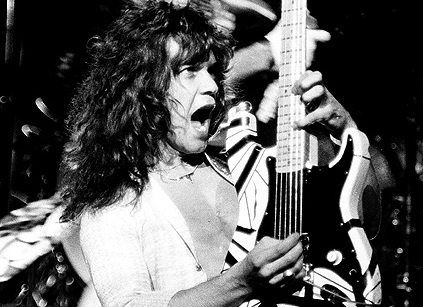 Words by Johnnie Crow, Images by Freddy Salazar and Vernon L. Gowdy III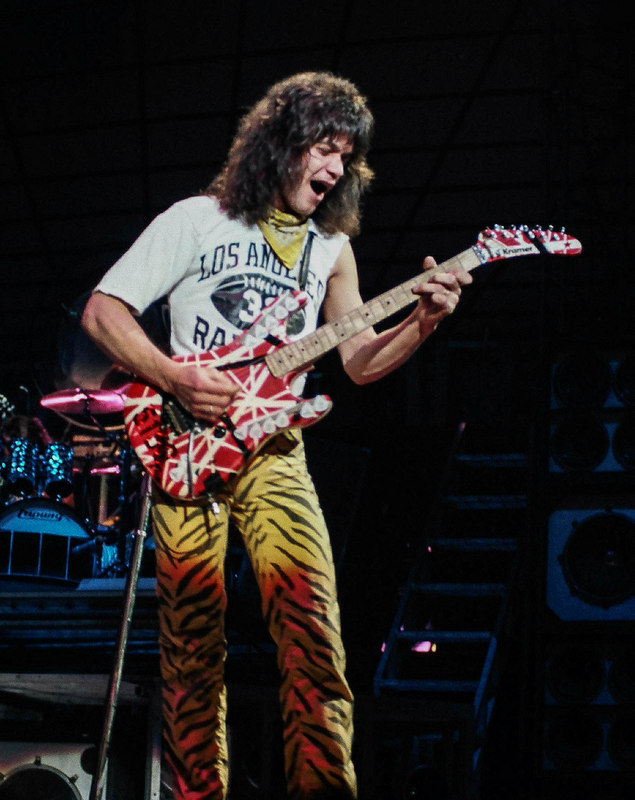 Sadly, Edward Van Halen, ground-breaking guitarist for the legendary California rock band Van Halen, has lost his long battle with cancer. He excited millions and inspired generations with his unique sounds and artistic style. Few artists have been able to create something so new and different, that it becomes instantly recognizable and endlessly imitated. Eddie played with flair and his solos are as famous as his painted guitars. He also spent a lot of time crafting riffs that became timeless classic songs. We love you Eddie, we miss you Eddie, and we thank you for the music which will live on forever. Here are our Five Fave Eddie Van Halen Guitar Riffs.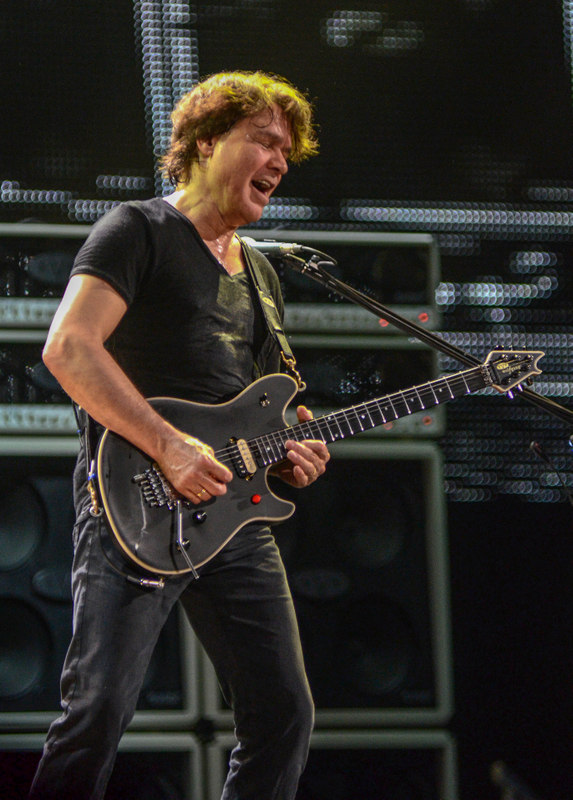 #5 – Finish What Ya Started – OU812
On the second VH album with Sammy Hagar on the vocals, Eddie branched out in new musical directions. Finish What Ya Started is a chill and funky riff that simply grooves from start to finish. In the era marked by piano, keyboards, and power drills, this stands out as one of Eddie's more memorable riffs.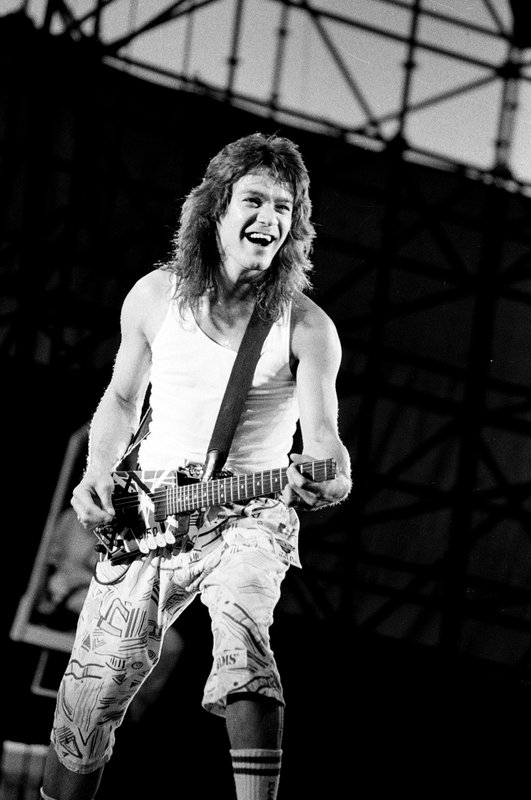 #4 – Panama – 1984
On the final VH album with David Lee Roth in the classic era, 'Jump' may have gotten the headlines, and 'Hot For Teacher' may have been video of the year, but the tastiest guitar licks are in 'Panama'. A classic good time party song with ambiguous lyrics, this is the capstone on the SoCal party era of Van Halen.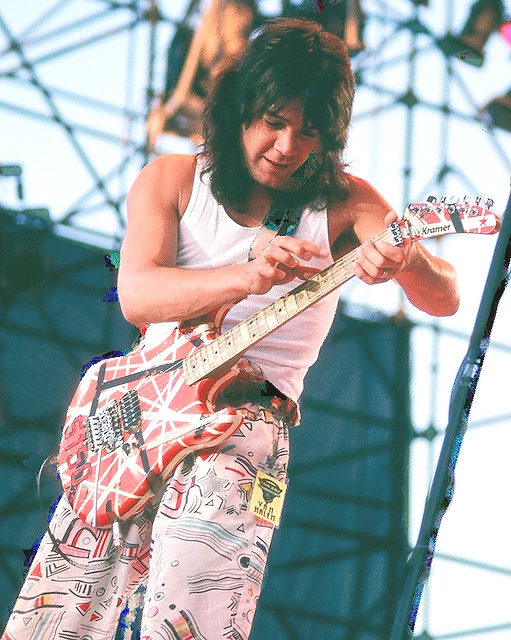 #3 – Jamie's Cryin' – Van Halen I
The first Van Halen album is a landmark, chock full of incredible songs. One of catchiest riffs is the hook on 'Jamie's Cryin", a hook so catchy it became part of a huge hip-hop single, 'Wild Thing' by Tone Loc.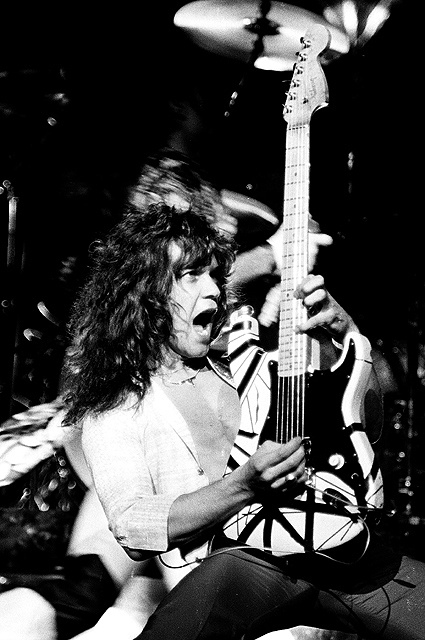 #2 – Unchained – Fair Warning
'Unchained' features one of the most "Eddie Van Halenesque" riffs of them all. From the first note you heard on your transistor radio in 1981, you knew this was Van Halen. The mark of a true genius.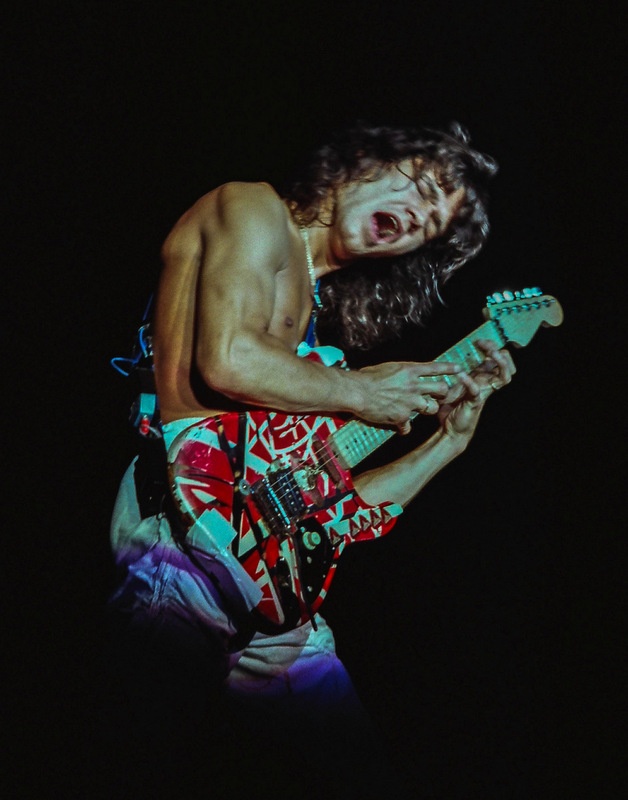 #1 – Ain't Talkin' 'Bout Love – Van Halen I
Of all the instant classics on Van Halen's 1978 debut album, 'Ain't Talkin' 'Bout Love' has to be the tune that inspired the most budding guitar players to pick up an electric and an amp and try their hardest to figure out exactly how he was doing that. Apologies to DLR purists, but they didn't make official music videos in the 70's, so here is the live Sammy version from 1986 Live Without A Net.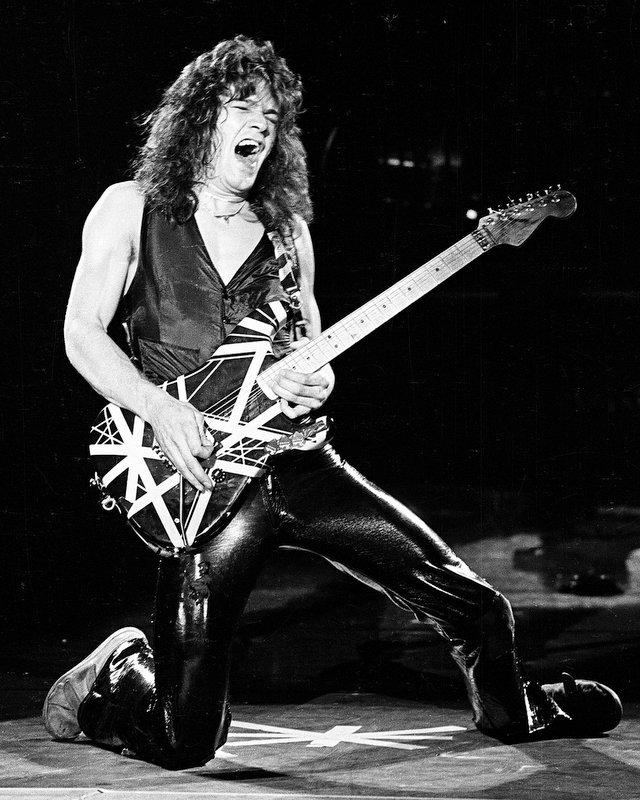 Honorable Mention – Everybody Wants Some!! – Women And Children First
While this song doesn't technically have a famous "riff", it does have an extended intro full of guitar licks and tricks. It essentially is a song that starts with a 90 second guitar solo, that just continues throughout the rest of the tune. Plus one of the greatest movie scenes of all time.
Five Fave: Eddie Van Halen Guitar Riffs first appeared on Game On Media.