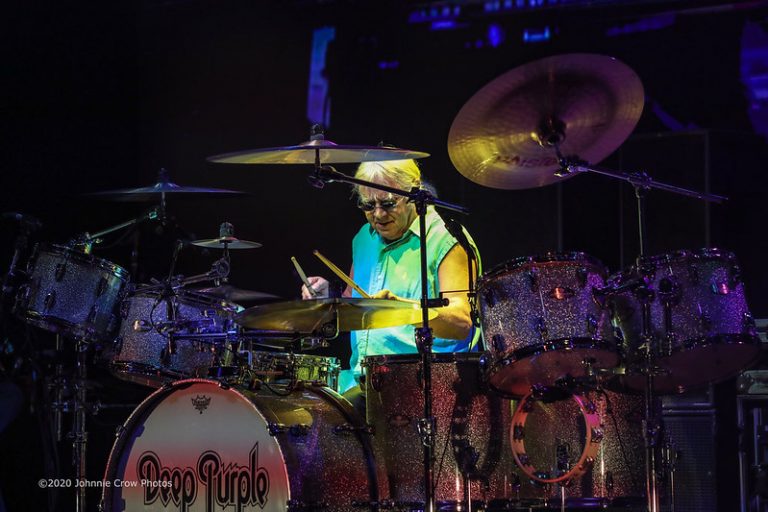 This year we celebrate 50 years of Heavy Metal, whose birth is credited to Black Sabbath, who released their self-titled debut on February 13, 1970 and quickly followed that up with "Paranoid" released on September 18, 1970. "Paranoid" featured the title track, "Iron Man" and "War Pigs", three of the all time enduring classics. Sabbath did not spontaneously combust out of a vacuum. The 1960's had many artists who were planting seeds, and cultivating the sounds that would one day become metal. Here are 26 songs that contributed to the sounds that have kept our heads banging for five decades.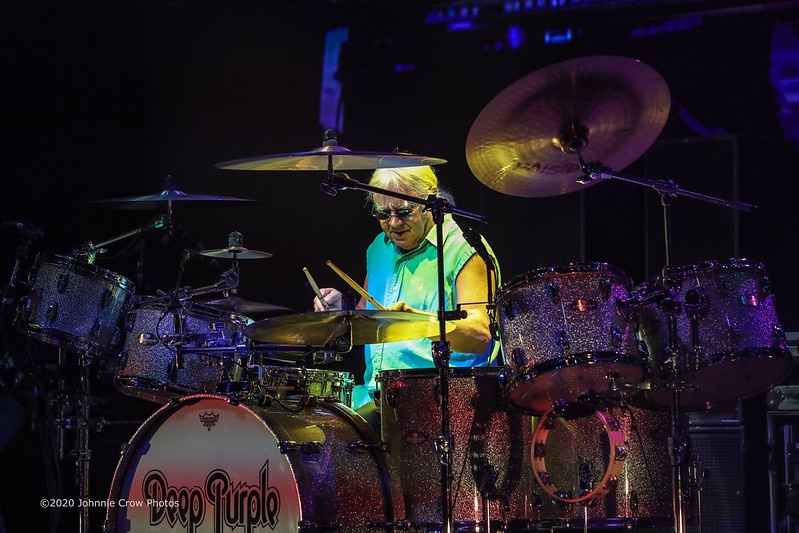 Chuck Berry – Johnny B. Goode – 1/1/59
But he could play a guitar just like a-ringing a bell
Chuck Berry may well have created "The Riff", kicking off "Johnny B. Goode" with a loud, in-your-face guitar lick. Two minutes later, he shredded what could be considered the first "guitar solo". It took time to take root, but this legendary burst of electricity was the first heavy metal seed to be planted.
The Animals – The House of the Rising Sun – 1/1/64
Oh mother tell your children not to do what I have done
Eric Burdon and The Animals were the first popular band to play with darkness and loudness. In addition to this classic, featuring funereal organ sounds, they also brought us "We Gotta Get Out Of This Place", "Don't Let Me Be Misunderstood" and "It's My Life". On this one, the vocals are desperate as the music seems to spin out of control. This wild abandonment became a hallmark of metal music.
The Kinks – All Day and All of the Night – 10/2/64
I believe that you and me last forever
The Kinks were masters of the riff, just ask Van Halen, who would later cover several of their songs in spectacular fashion. They were also quite noisy for their time.
The Zombies – She's Not There – 4/30/65
But it's too late to say you're sorry, how would I know, why should I care?
With a name like The Zombies, it is no surprise that they were the forerunners of doom and gloom rock. This song changes pace several times, another strategy that would one day become popular.
The Yardbirds – Heart Full of Soul – 7/2/65
Sick at heart and lonely, deep in dark despair
The lead guitar riff is featured here, throughout this moody tune. Jeff Beck had just replaced Eric Clapton in the band, and they had tried recording a sitar riff, but didn't like the result. Beck borrowed Jimmy Page's prototype fuzz box, and played the riff on guitar, bending the strings as he strummed, thus creating a landmark sound.
The Rolling Stones – Paint It, Black – 6/20/66
I have to turn my head until my darkness goes
This song was one of the first Stones tunes to explore their dark side. The music sounds evil, and Mick Jagger sings about pushing down his darkest urges. The Stones were never truly metal, but the style of this classic would turn up time and again in the genre.
The Troggs – Wild Thing – 7/25/66
Wild thing, I think you move me, but I wanna know for sure
"Wild Thing" is pretty simple. A few strums, some basic lyrics. This song has been covered numerous times, and is a live favorite. This classic rendition is actually a cover song itself. The Wild Ones had recorded it a year earlier, but it didn't chart.
Donovan – Season of the Witch – 9/1/66
Oh no, must be the season of the witch
Donovan chunks through a nasty riff, while crooning some strange and chilling lyrics. The song is quite long for its era, giving it space to build and relase tension several times throughout.
Jefferson Airplane – Somebody To Love – 1/1/67
When the truth is found to be lies, and all the joy within you dies
Grace Slick was a true original. Her vocals were passionate and powerful. The influence of "Somebody To Love" can be heard from Heart to Halestorm.
The Velvet Underground & Nico – Heroin – 3/12/67
And then I'm better off than dead
Lou Reed puts on a master class of drug induced depression, with a chaotic musical performance perfectly backing up the darkest of themes. This is subject matter that would be covered time and again, as drug culture continues to be inextricably entwined in music culture.
The Jimi Hendrix Experience – Purple Haze – 5/12/67
Acting funny, but I don't know why, 'scuse me while I kiss the sky
Jimi Hendrix remains one of the most creative and influential guitarists and composers in rock music history. "Purple Haze" is perhaps his greatest riff.
The Box Tops – The Letter – 10/1/67
Lonely days are gone, I'm a goin' home
This driving tune is full of desperation, and hope. Many soldiers in basic training would sing this song as they were marching, or on the rare occasion that they got leave to go see their sweetie back home.
Cream – White Room – 1/1/68
Lie in the dark where the shadows run from themselves
Eric Clapton's soloing through a wah-wah pedal is the most distinctive part of this classic. But Ginger Baker's quintuple meter drumming also was an influence to later bands who played with different time signatures. Bassist and singer Jack Bruce adds an etheeal quality to the lyrics, which came from poet Pete Brown.
Deep Purple – Hush – 1/7/68
Hush, hush, she broke my heart, but I love her just the same
The first incarnation of Deep Purple hit the scene in the late 1960's. Rod Evans was their lead vocalist and he led the charge on this keyboard and drum driven track. It was in 1970 that singer Ian Gillan and bassist Roger Glover joined, and guitarist Ritchie Blackmore steered them down the road to heavy metal history.
Steppenwolf – Born To Be Wild – 5/1/68
I like smoke and lightning, heavy metal thunder
The ultimate bar band song, complete with the first known combination of "heavy" and "metal" in song. This one chugs along, and makes you want to hit the open road, the ultimate call to freedom that embodies heavy metal.
Iron Butterfly – In-A-Gadda-Da-Vida – 6/14/68
Oh, won't you come with me and walk this land?
Seventeen minutes of pulsating drama, a title that is apparently a slurring of "Garden of Eden", and a very metal sounding band name. This tune clearly influenced much of the music cranked out in the 70's, from Deep Purple to Meat Loaf to Rush. Plus, everybody gets a solo!
Janis Joplin & Big Brother & The Holding Company – Piece of My Heart – 8/12/68
But I'm gonna show you, baby, that a woman can be tough
Janis Joplin was definitely tough, a real badass, perfectly capable of soaring over the cacophony on this classic track. Her untimely death at only 27 is sadly another hallmark of heavy metal, and that particular tragedy has continued to repeat itself.
The Jimi Hendrix Experience – All Along the Watchtower – 9/16/68
Two riders were approaching and the wind began to howl
Jimi's version of Bob Dylan's "All Along The Watchtower" may be the greatest cover song of all time. It certainly proved that you could take a mellow folk song with pop sensibility, crank it up to 11, and improve upon it. Many have continued to cover this, particularly live in concert, following the path that Hendrix blazed during his short, explosive run.
The Beatles – Helter Skelter – 11/22/68
Well, do you, don't you want me to make you?
"Helter Skelter" was perhaps the most extreme example of experimentation on The Beatles legendary "White Album". The vocals were screamed, the guitars were distorted and loud, the drumming intense. They even faded out, then back in, culminating with the yelled line "I got blisters on my fingers!". Then of course there was something about serial killer Charles Manson adopting this as a theme song, and it doesn't get more metal than that.
Mott The Hoople – Rock and Roll Queen – 1/1/69
Listen woman you needn't go to bed with everybody that you meet
Mott The Hoople was a huge influence on the New Wave Of British Heavy Metal in the early 80's. This sprawling track was clearly one of their most influential, with solos and jams colliding with wild abandon.
MC5 – Kick Out The Jams – 1/1/69
I know how you want it child, hot, quick and tight
This live recording is just raw and in your face, maybe more of a precursor to punk than metal, but an influencer nonetheless.
Led Zeppelin – Communication Breakdown – 1/12/69
Havin' a nervous breakdown, drive me insane
The first Led Zeppelin album was mostly bluesy and meandering. Halfway through side 2, the boys got loud! The song is full-on electric guitar from Jimmy Page and wailing vocals from Robert Plant. Chaotic drumming from John Bonham and driving bass runs from John Paul Jones. "Communication Breakdown" is 2-1/2 minutes of heavy metal ready to be born.
Spooky Tooth – Better By You, Better Than Me – 3/1/69
Tell her the world's not much for living for
This song may be more well known from its remake by Judas Priest a decade later, but that only proves its relevance to the metal movement. I will admit I did not know that this version, or even this band, existed, but Spooky Tooth has a killer sound, and I highly recommend checking them out.
Neil Young & Crazy Horse – Cinnamon Girl – 5/14/69
You see us together, chasing the moonlight
This song stands out in the early part of Neil Young's career as his loudest and dirtiest musical contribution, proving that even a smooth sounding folk singer could get down and dirty, and make the heads start banging.
The Who – Pinball Wizard – 5/23/69
That deaf, dumb and blind kid sure plays a mean pinball
The highlight of the first "rock opera", this song is as epic as things got in the 60's. While not necessarily heavy, it does explore guitar effects, and sound combinations, which would influence many albums to come.
The Stooges – I Wanna Be Your Dog – 8/5/69
So messed up, I want you here in my room
This one was sure to annoy your parents, your neighbors, and most of your friends. Tense piano, crunchy distorted guitar, and disturbing snarled lyrics. Everything that heavy metal was destined to be.
Pre-Metal Sounds – The Seeds of Heavy Metal first appeared on Game On Media.