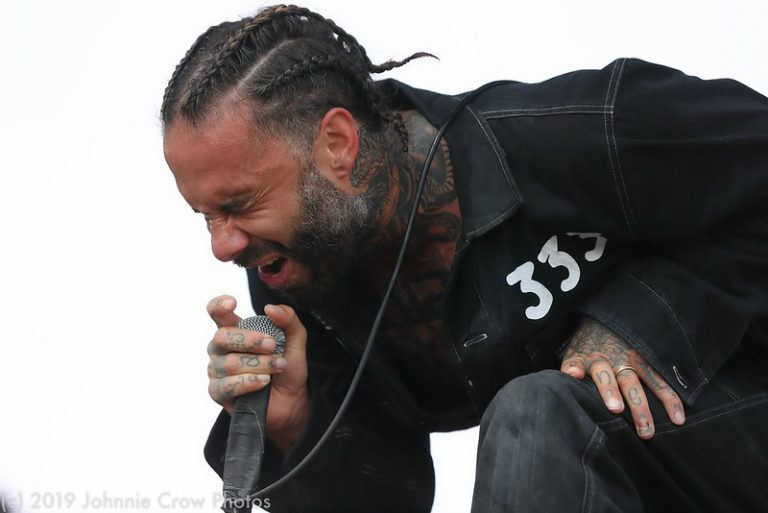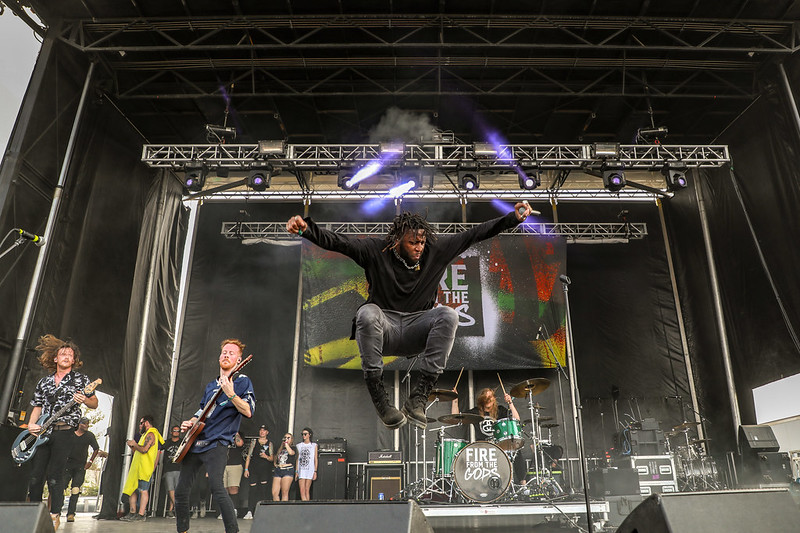 Towards the end of every decade, a couple of artists emerge with something different, that leads to new trends for the following decade. In 1969, Led Zeppelin took the final step towards what became heavy metal, which Black Sabbath unleashed upon the 1970's. In the late 1970's, Van Halen took the world by storm, leading to a guitar explosion in the 1980's, with one path towards glam metal and another towards thrash. Guns N' Roses absorbed everything around them and broke it back down as the 80's ended. This led to the grunge movement of the 1990's, where the music and the image was more raw and natural. The 90's were full of actual alternatives, and by the end, hip-hop was making its way into the mix. The 2000's launched with rap influences found in the music of Linkin Park, Disturbed, Papa Roach and others. As the 2000's evolved, bad-ass artist such as Shinedown and Halestorm made music personal, sharing the deepest, darkest parts of themselves, while still inspiring us. When the 2010's wound down, and sharing had become a way of life, artists began looking outwards, writing about the world around them and hoping to bring about positive changes. Bands like Fire From The Gods and Fever 333 led the way to rocking out for social justice.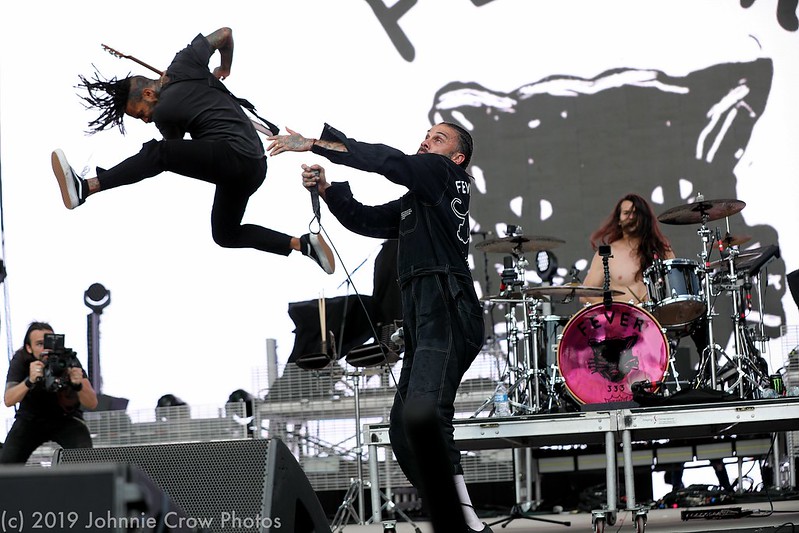 2020 has been different in many ways, and music has been a reflection of our shared reality. With a global pandemic, a massive social justice movement, and a heated political situation as background, many artists stood up tall to address everything that was going on all around us. There seem to have been more standalone singles recorded and released this year than any other. Some were cover songs, some were re-imagined, and some were written in direct response to the times. Bon Jovi even went so far as to hold the release of their album (mainly due to the cancellation of their summer tour), and recorded 2 new songs – one about the pandemic, "Do What You Can", and one about racial injustice, "American Reckoning".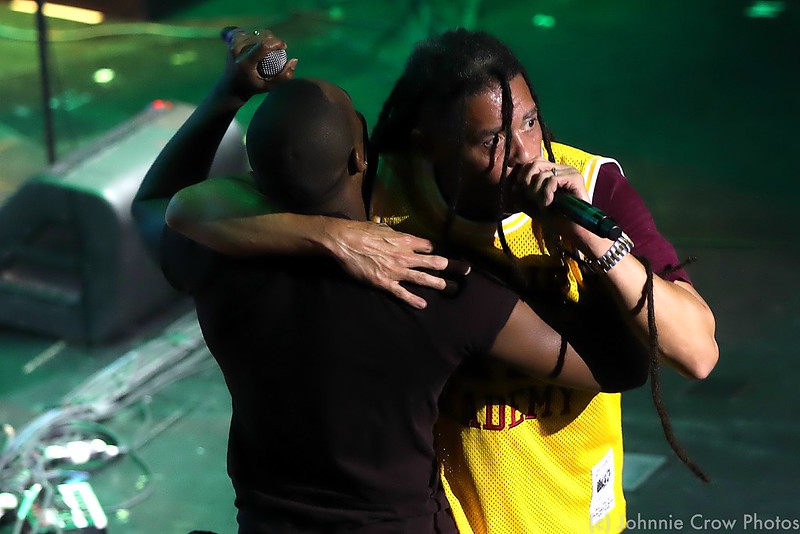 The first trend to hit was a response to the year's first crisis. As it quickly became apparent that our doctors, nurses and other essential frontline workers were being impacted the most, bands offered emotional and financial support. Nonpoint re-imagined their pro-soldier song "Frontlines" into a pro-healthcare worker anthem "Remember Me (A Frontlines Tribute)". Shinedown polished off an unreleased track, "Atlas Falls", and used it to raise money for Direct Relief, who provides personal protective equipment. Bring Me The Horizon unleashed the song of the year, "Parasite Eve", perfectly capturing the anxiety and fear that continues to grip us all. Halestorm supported #RoadieStrong, an effort to support suddenly out of work concert crew.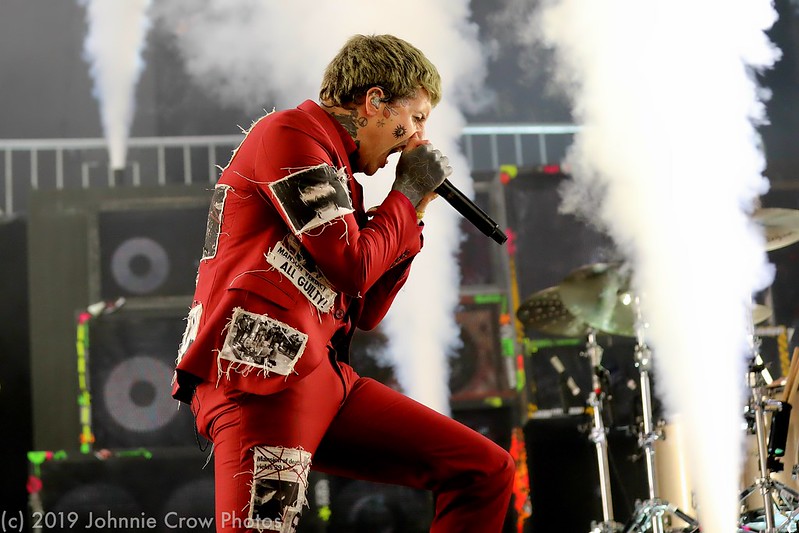 The next gut punch to our collective consciousness was the deliberate murder of George Floyd, which sparked the Black Lives Matter movement to achieve worldwide support. FEVER 333 released "SUPREMACY" in their continuing efforts to inspire Community, Charity, and Change. Robb Flynn and Machine Head released "Stop The Bleeding", and enlisted Jesse Leach from Killswitch Engage to join him. Black Veil Brides recorded a Bruce Springsteen song from the 1990's, "American Skin (41 Shots)".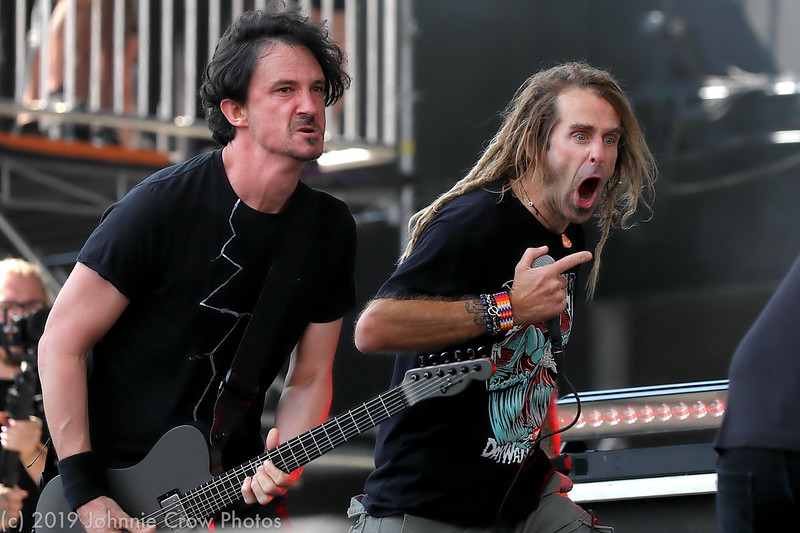 Everyone expected a fierce political battle as the American Presidency was up for grabs, with the current occupant being our most polarizing figure ever, but his strategy of ignoring and minimizing both the pandemic and racial justice poured fuel on a country quite literally on fire for most of the year. Lamb Of God released an album chock full of sociopolitical commentary. They enlisted Jamey Jasta and Chuck Billy to lend their voices. Tom Morello, Shea Diamond & Dan Reynolds combined on "Stand Up". Amy Lee and Evanescence released the single "Use My Voice", accompanied by Within Temptation's Sharon den Adel, violinist Lindsey Stirling, Halestorm's Lzzy Hale and The Pretty Reckless' Taylor Momsen. The band used the song to publicize HeadCount, which encouraged voter registration. System Of A Down responded to the attacks on Artsakh and Armenia with their first new song in 15 years, "Protect The Land".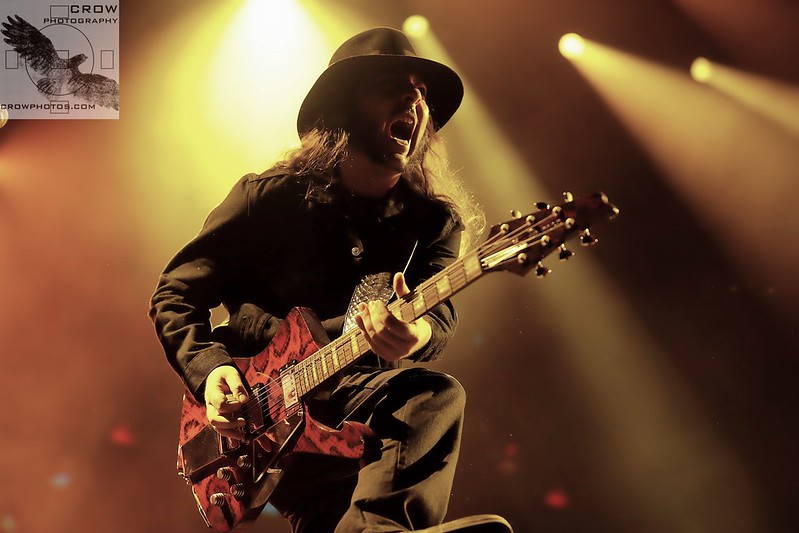 In addition to the trends of releasing singles, and supporting social justice causes, the other thing that should be evident by now is the increased level of collaboration between artists. The hip-hop industry has long used guest vocals as a way to enhance each other's status, and introduce new artists to their audience. The rock world finally seems to be catching on. Hyro The Hero tapped Hellyeah's Chad Gray on this week's "Fight", capping off a year that saw many interesting combinations. This was preceded by Hollywood Undead featuring Papa Roach & Ice Nine Kills on "Heart of a Champion". They also have Hyro The Hero and Tech N9ne on new tracks. Corey Taylor also tapped Tech N9ne on his solo debut track "CMFT Must Be Stopped". Islander added AJ Channer of Fire From The Gods on "Freedom". I Prevail added Joyner Lucas to "DOA". Breaking Benjamin enlisted Lacey Sturm on a new version of "Dear Agony". Sixx: A.M. returned in 2020 to headline the opioid crisis Global Recovery Initiatives Foundation benefit single "Maybe It's Time", with an all-star cast that includes Corey Taylor, Joe Elliott, Brantley Gilbert, Ivan Moody, Slash, AWOLNATION and Tommy Vext. The Struts enlisted Joe Elliot and Phil Collen of Def Leppard on "I Hate How Much I Want You". Even Ozzy Osbourne featured Post Malone and Elton John on 2 of his best tracks in decades, "It's a Raid" and "Ordinary Man".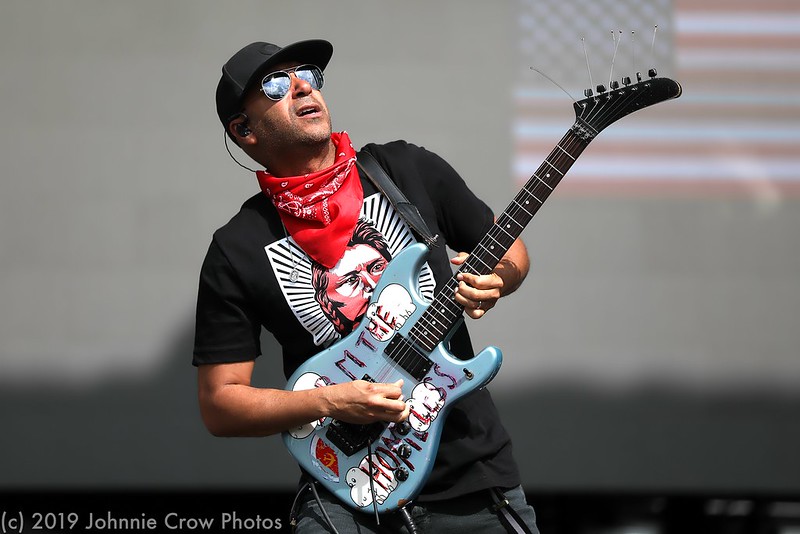 If these trends hold true, we can look forward to an exciting decade of rock music, as worlds collide, sounds expand and artists work together to not only make great music, but to leave a positive impact on the world. When concerts and festivals resume, we can only hope that we get to experience some of these musical mashups in person, live on stage.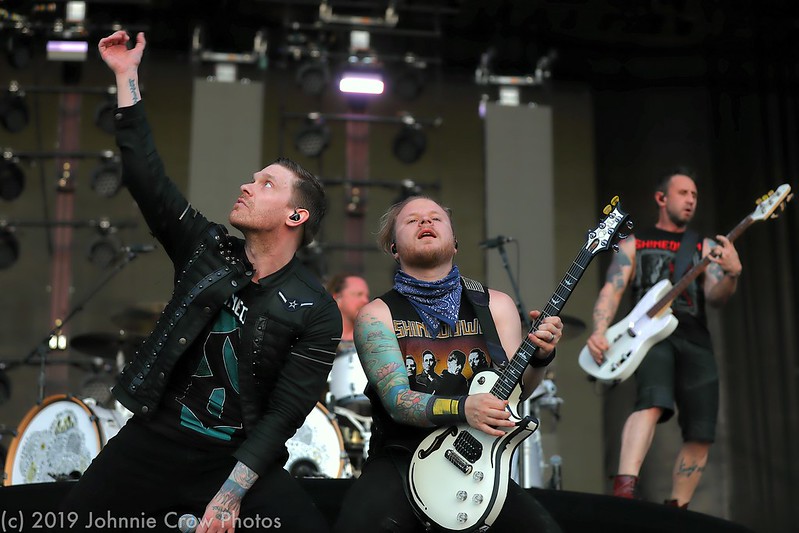 Top New Trends For Rock Music In The 2020's first appeared on Game On Media.