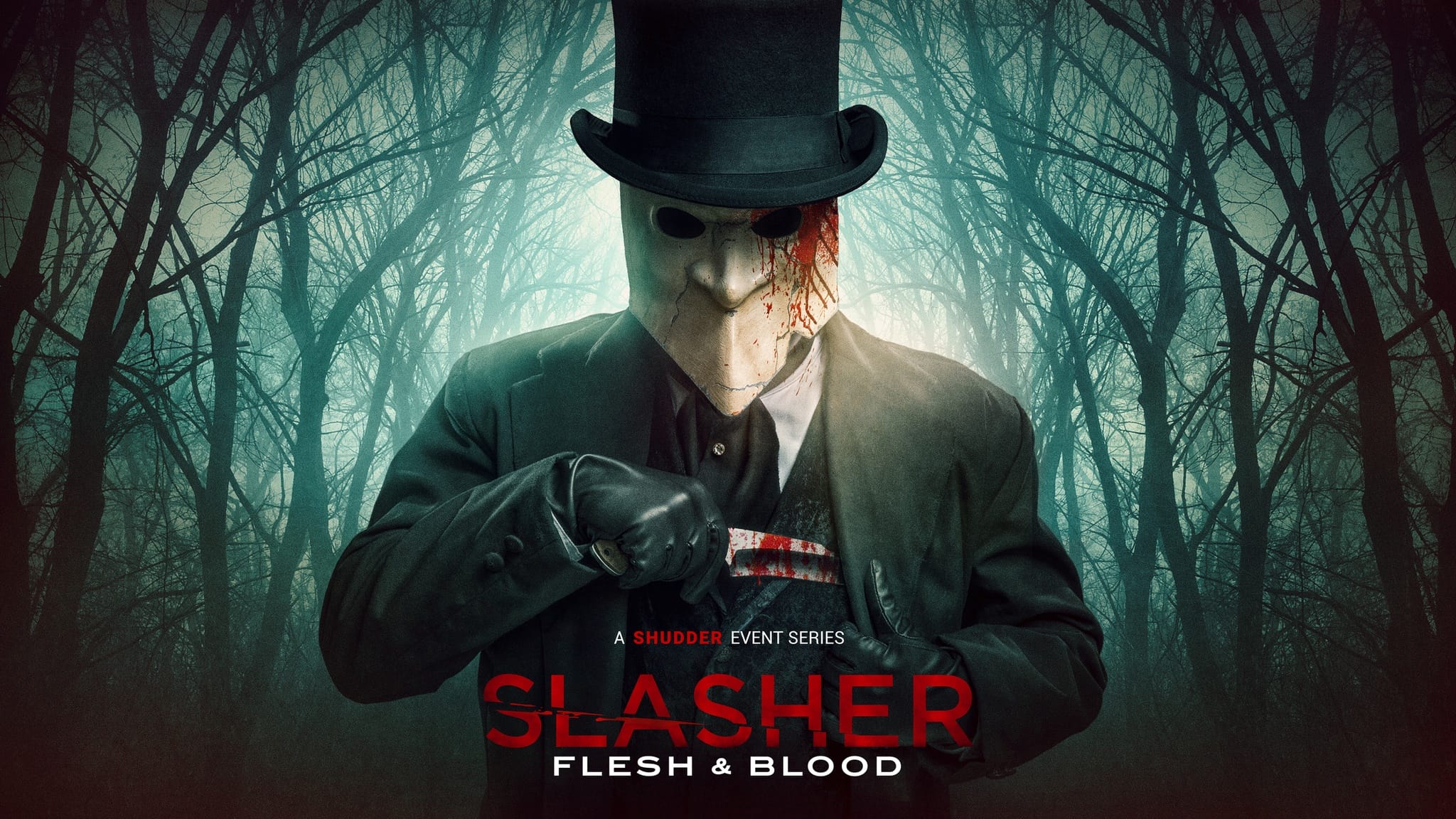 Slasher is a Canadian-American horror anthology series that premiered all the way back in 2016. The series was created by Aaron Martin. Each season of Slasher is centered around a masked killer with an unknown motive for killing their victims. An eight episode season four will premiere on Shudder on August 12th.
Slasher: Flesh & Blood follows a wealthy but dysfunctional family that gathers for a reunion on a secluded island only to learn they'll be pitted against one another in a cruel game of life and death, all while being stalked by a mysterious masked killer. Nothing is what it seems, and no one is safe as the tension- and the body count- ratchets up. As with the past installments of the series, Slasher: Flesh & Blood will combine elements of traditional murder mystery with the intense horror and bold kills that audiences have come to expect.
Cult movie director David Cronenberg has joined the cast as well as Rachael Crawford, Chris Jacot, and Paula Brancati.
Check out the official trailer for Slasher: Flesh & Blood below and be sure to tune into Shudder for the premiere on August 12th:
The post Slasher: Flesh & Blood Is Coming To Shudder appeared first on Age of The Nerd.