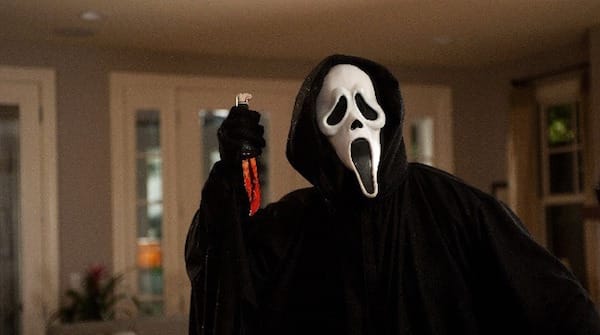 Spyglass Media Group, LLC ("Spyglass") and Paramount Pictures announced today they have given the greenlight to move forward with the next installment of "Scream," the relaunched horror franchise whose positive reviews from critics and fans alike propelled it to the #1 spot in its box office debut on January 14, 2022.
Returning are Radio Silence ("Ready or Not," "V/H/S,") with Matt Bettinelli-Olpin and Tyler Gillett at the helm and James Vanderbilt ("Murder Mystery," "Zodiac,") & Guy Busick ("Ready or Not," "Castle Rock,") co-writing the screenplay. Project X Entertainment's Vanderbilt, Paul Neinstein and William Sherak are serving as producers ("Ambulance," "Bed Rest"). Creator Kevin Williamson and the third member of Radio Silence, Chad Villella, are executive producing alongside Spyglass' Gary Barber and Peter Oillataguerre.
Principal photography is slated to begin this Summer.  Keeping with "Scream" tradition, plot details are under wraps.
Vanderbilt and Busick said, "Is this real life?  Getting to collaborate once again with our friends on the next installment of the 'Scream' story is more than we could have hoped for.  We are overwhelmed that we get to continue to play in the sandbox that Kevin and Wes created.  It is, as Ghostface would say, an honor." "We have become a big family and are eager to continue telling stories in the wonderful 'Scream' universe," said the Project X Entertainment partners.
"Scream" is a long-running genre busting horror franchise which generated four feature films including "Scream" (1996), "Scream 2" (1997), "Scream 3," (2000) and "Scream 4" (2011), directed by famed "maestro of horror," the late Wes Craven. "Scream" 1-4 went on to gross more than $600 million in worldwide box office receipts. Williamson wrote the original film as well as "Scream 2" and "Scream 4."
The post A New Scream Film Is In The Works And Will Re- Team The Filmmakers Behind The Latest Hit appeared first on Age of The Nerd.