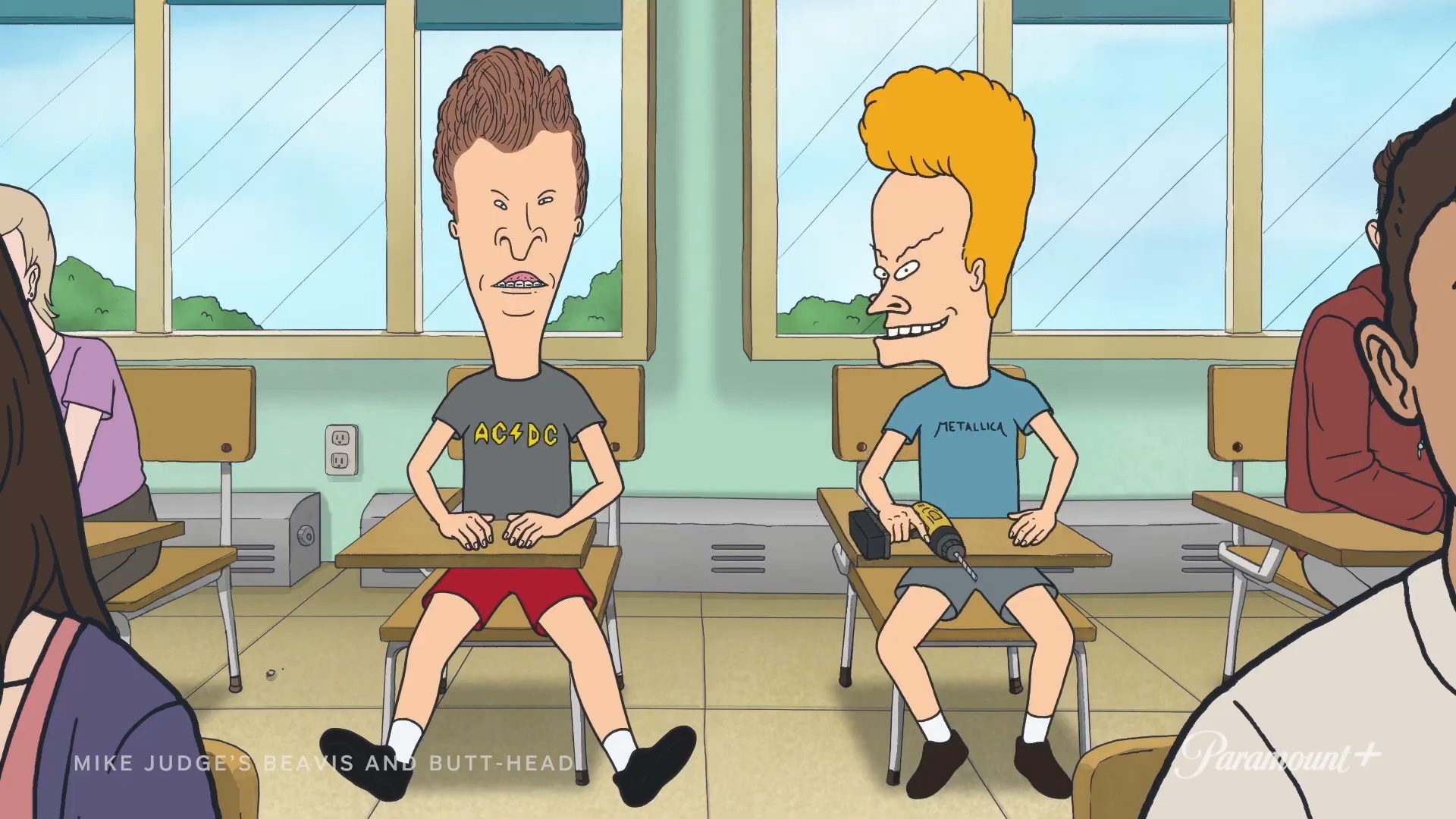 Mike Judge made a special appearance at San Diego Comin Con to talk about his career and promote his new show on Paramount+. The show that made Mike Judge a household Beavis and Butt-Head is back and will premiere on Paramount+ on August 4th.
Mike Judge's Beavis and Butt-Head comes just after the film, Beavis and Butt-Head Do the Universe, which was released on June 23, 2022 on Paramount+ to great reviews. Mike Judge will voice the characters of Beavis and Butt-Head in Mike Judge's Beavis and Butt-Head. Judge will also serve as the executive producer of the show.
Judge told the audience at SDCC  that the new show will focus on Beavis and Butt-Head's adventure in a modern world. We'll see the duo struggle to find their place in 2022 while being stuck in the same place they have always been, mentally speaking. Beavis and But-Head first made an appearance on TV all the way back in 1992.
Check out an exclusive clip below from the new show below:
The post Mike Judge's 'Beavis And Butt-Head' Are Back This Week On Paramount+ appeared first on Age of The Nerd.