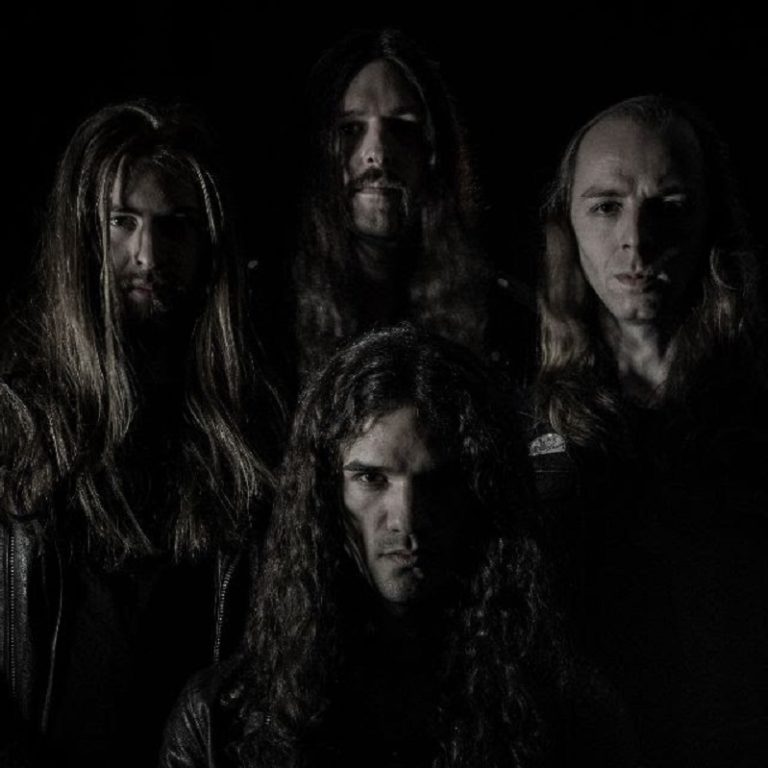 Atlanta black metal outfit CLOAK will be embarking on an early 2023 tour throughout the East Coast in support of IMPERIAL TRIUMPHANT! The trek will kick off tomorrow, January 31 in Newark, NJ and will conclude on February 10 in Chesapeake, VA. Then, the band will hit the road again in May 2023 to perform at the Carolina Chainsaw Massacre Fest II in Greensboro, NC on May 6 followed by the inaugural Hell in the Harbor festival, which takes place the weekend of May 26-28 in Baltimore, MD. The full itinerary and tickets can be found below!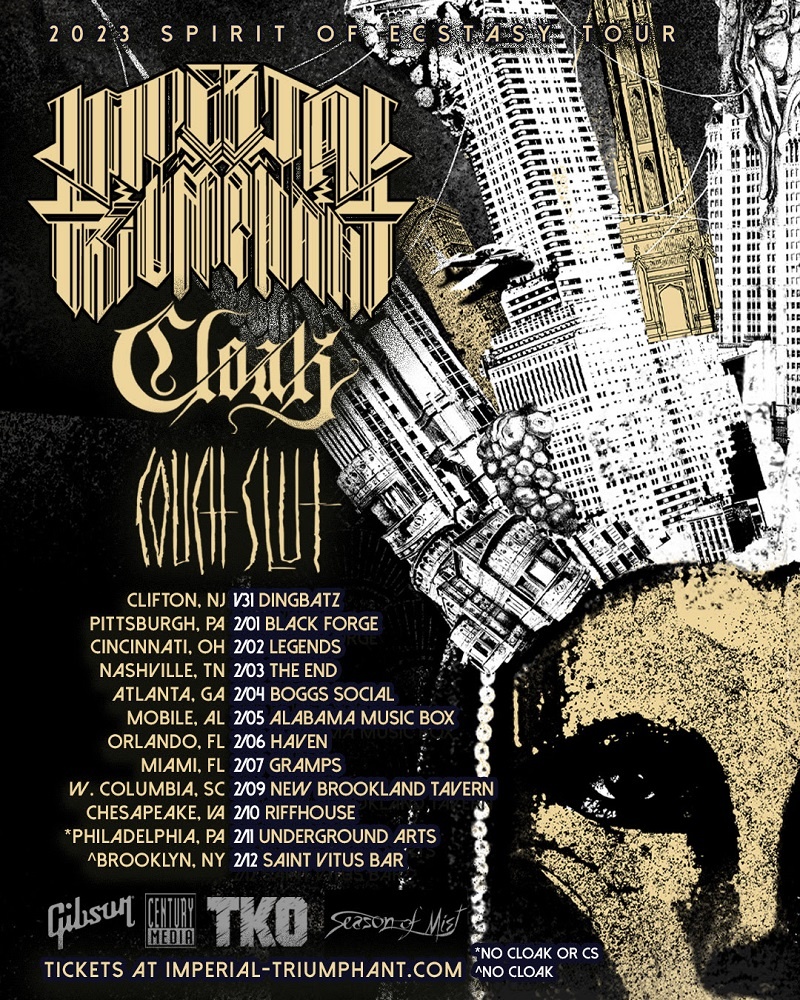 In addition, CLOAK recently revealed that their highly-anticipated third full-length is on track for a late spring/early summer release. Fans who attend the upcoming shows will get a sneak preview of what's to come as the band will be performing brand new music that is not yet released!
CLOAK is following up 2019's 'The Burning Dawn,' which was named one of the Best Albums of the year by Metal Insider (#6), A&P Reacts (#8), Treble Zine (#11), and others.
The album can be streamed, downloaded, and ordered HERE.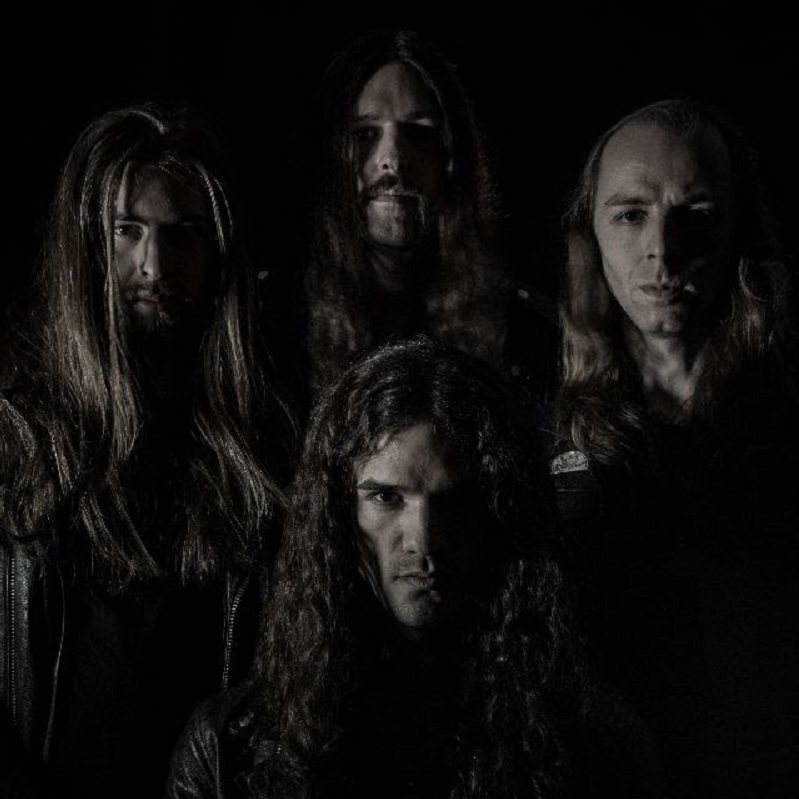 CLOAK (w/ IMPERIAL TRIUMPHANT):
01/31: Newark, NJ @ QXT [TICKETS] **NEW LOCATION**
02/01: Pittsburgh, PA @ Black Forge [TICKETS] **SOLD OUT**
02/02: Cincinnati, OH @ Legends [TICKETS]
02/03: Nashville, TN @ The End [TICKETS]
02/04: Atlanta, GA @ Boggs Social [TICKETS] **HOMETOWN SHOW**
02/05: Mobile, AL @ Alabama Music Box [TICKETS]
02/06: Orlando, FL @ Haven [TICKETS]
02/07: Miami, FL @ Gramps [TICKETS]
02/09: W. Columbia, SC @ New Brookland Tavern [TICKETS]
02/10: Chesapeake, VA @ Riffhouse [TICKETS]
05/06: Greensboro, NC @ Carolina Chainsaw Massacre Fest II [TICKETS]*
05/27-28: Baltimore, MD @ Hell in the Harbor Fest [TICKETS]*
*festival date, Cloak only
Cloak Kicks Off U.S. Tour With New Music first appeared on Game On Media.