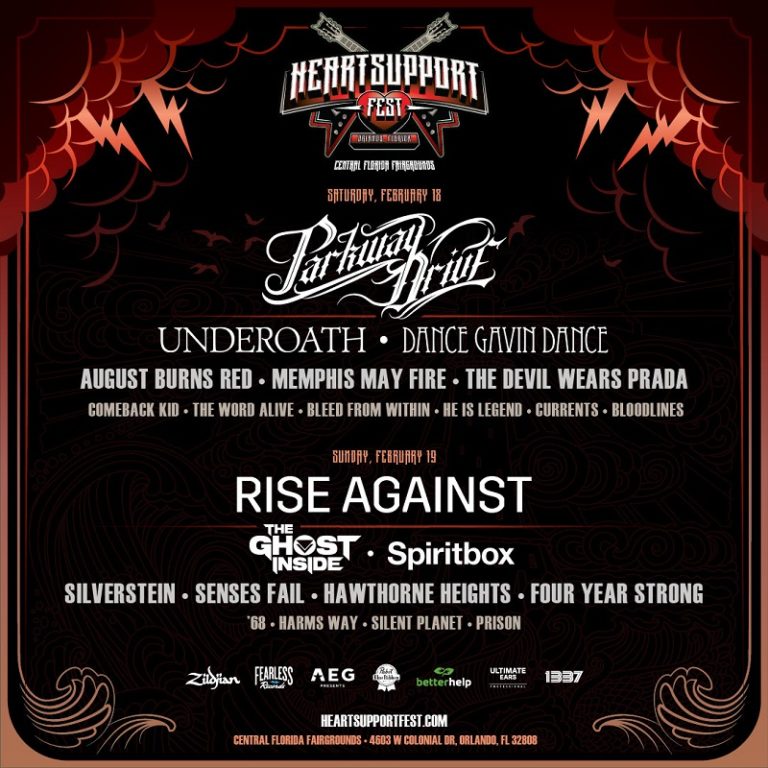 Late One Night, Jake Luhrs, lead vocalist for hard rock band August Burns Red, Sat Outside The Chicago House Of Blues…
Stories of addiction, depression, self-harm, heartache, war, fear, and hopelessness echoed in his mind.
Every night, a fan would share a different story.
Although Jake was the well-recognized frontman of the world-famous metal band, August Burns Red, he was at a loss for how to help.
He wasn't a mental health specialist and he screamed into a mic for a living. Not exactly the picture of expertise his fans needed.
Deep in thought and prayer, all Jake knew was…
Something Had To Change.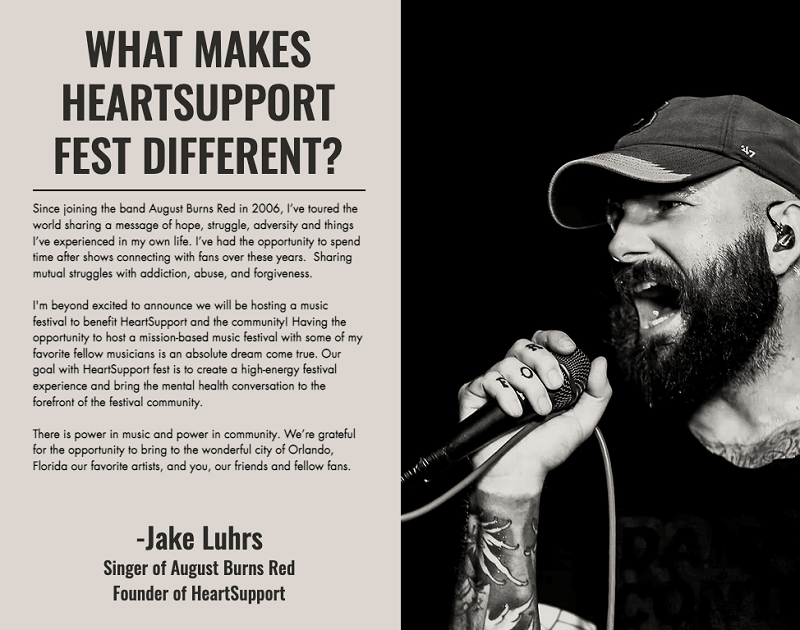 HeartSupport is more than a charity, it is a community of people who simply want to help each other. It is a group of people who accept and support each other as they are. They connect online and in-person to encourage and build relationships.
It's easy to get started. Just visit https://www.heartsupport.com/
This weekend, the very first HeartSupport Fest will take place in Orlando, Florida. August Burns Red and some of their musical friends will take over the Central Florida Fairgrounds on February 18 & 19, 2023. Rise Against and Parkway Drive will headline an absolutely blockbuster, can't miss lineup that includes The Ghost Inside, Dance Gavin Dance, Spirit Box, August Burns Red, Underoath, Four Year Strong, Senses Fail, Currents, Silverstein, Memphis May Fire, The Devil Wears Prada, Hawthorne Heights, Comeback Kid, The Word Alive, Bleed From Within, Harms Way, '68, He Is Legend, Bloodlines, Silent Planet, and Prison.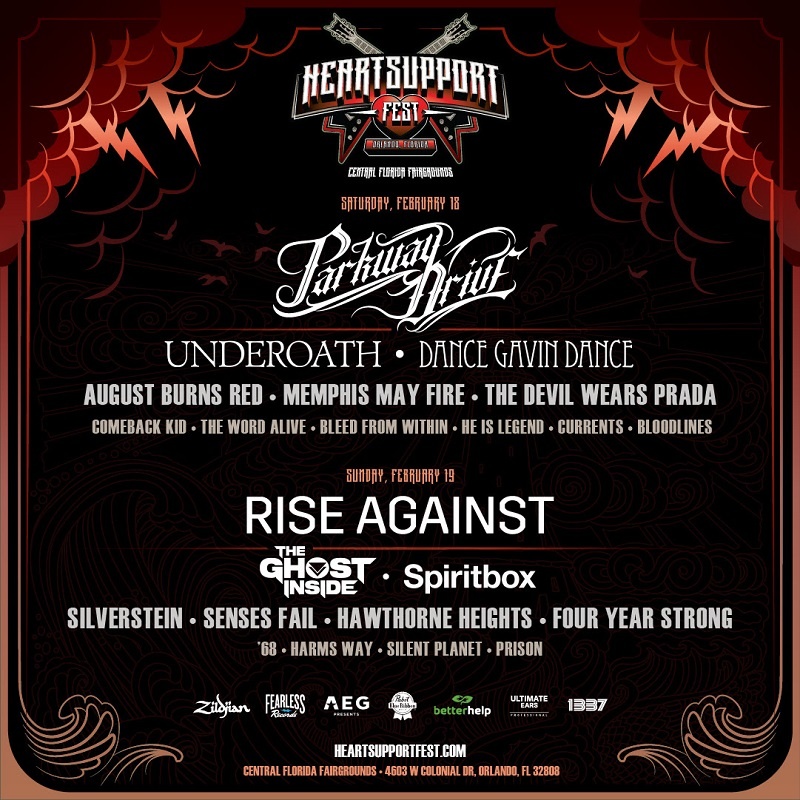 Get tickets and VIP upgrades before it's too late, at https://www.heartsupportfest.com/
HeartSupport – Mind Your Mental Health on Valentine's Day first appeared on Game On Media.