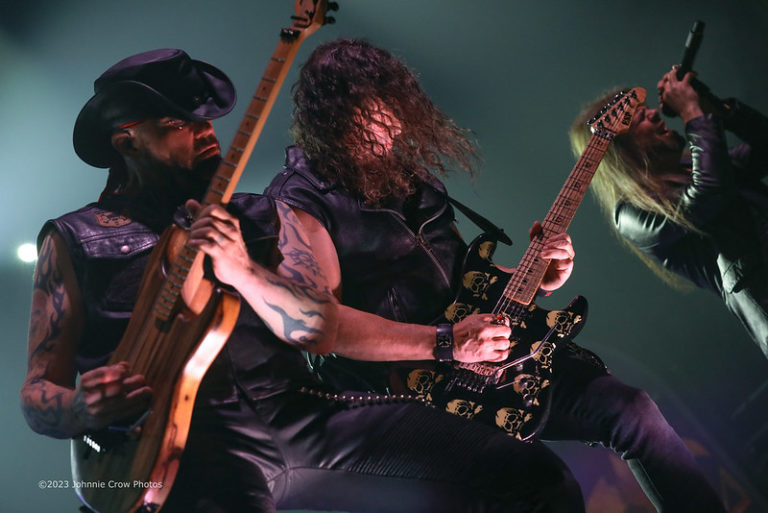 Queensrÿche kicked off their 2023 Digital Noise Alliance Tour in Orlando, Florida on March 3, 2023 at The Plaza Live. Michael Wilton, Eddie Jackson, Todd La Torre, Mike Stone and Casey Grillo are on top of their songwriting and performance games. Seeing them live is still as incredible and inspiring as it has ever been. Their stage banners resembled stained glass windows, featuring their best albums – "Queensrÿche", "The Warning", "Rage For Order", "Operation:Mindcrime", "Empire", "Promised Land", "The Verdict", and "Digital Noise Alliance".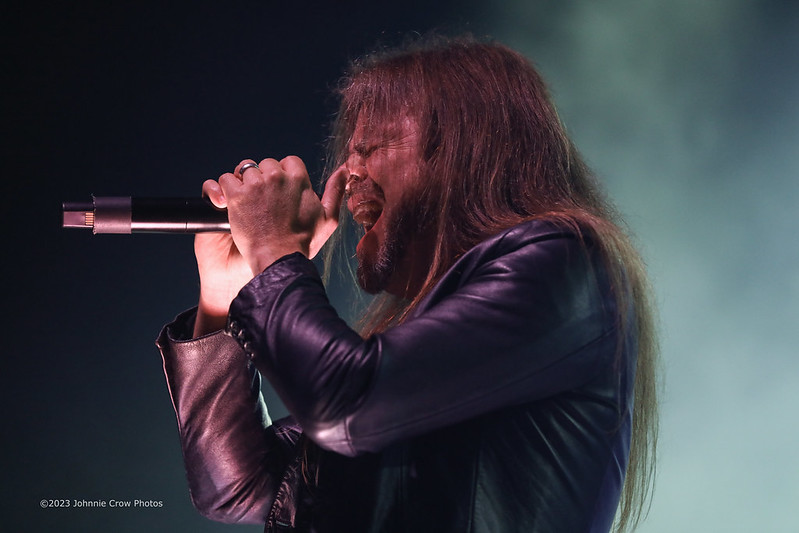 Guitarist Marty Friedman and his band were direct support, with Bay Area thrashers Trauma opening the show. Fans of the guitar were in heaven, with a full night of wizardry on display. Trauma got things heated up with their early-80's thrashers, setting things up for a heavy evening. Marty Friedman was up next to electrify the crowd. The ex-Megadeth guitarist has been living in Japan for 20 years and his band of Japanese musicians is talented and entertaining. Their instrumental metal is beautiful and heavy.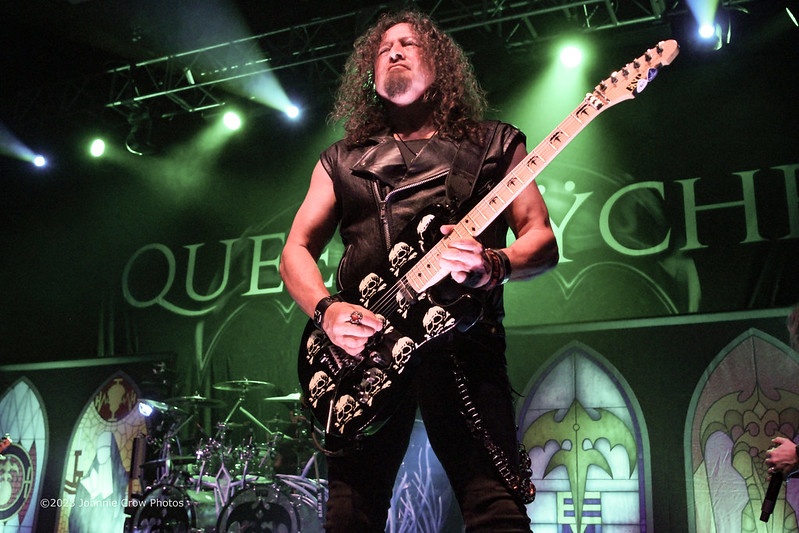 Queensrÿche opened for Judas Priest last fall, and their set list then was full of classic hits, which was the right choice for that kind of tour. Now that they are headlining in support of their outstanding new album, "Digital Noise Alliance", the song choices are vastly different. Spoiler Alert: Full set list below photo album.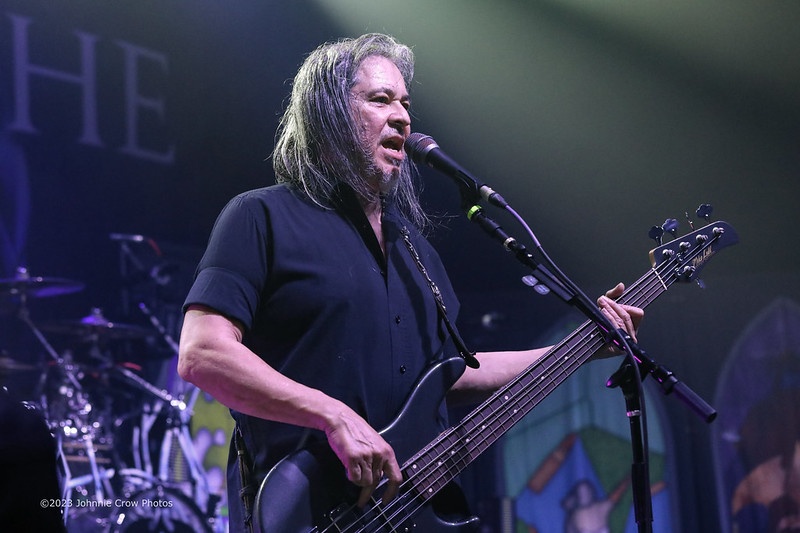 The new album is the best album of the Todd La Torre era, and the most impressive work from the band since "Promised Land". Check out where it landed on our Five Fave: 2022 Classic Rock Albums. Five new songs were played this night, and they all sounded incredible. "Forest" in particular stood out, especially after La Torre explained that it was dedicated to anyone who had lost a parent.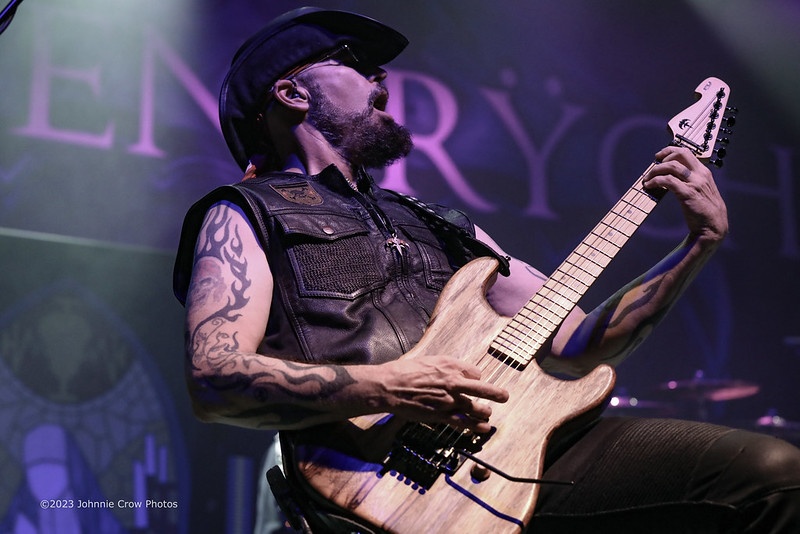 "Empire" and "Operation:Mindcrime" were also featured, and tracks from those all-time classics always bring the loudest singing from the crowd. But the greatest gift of all was the steady supply of bangers from the first full-length album, "The Warning". The 18 song set ended majestically with the 10 minute epic "Roads To Madness". It was a glorious end to a tremendous night of hard rock magic.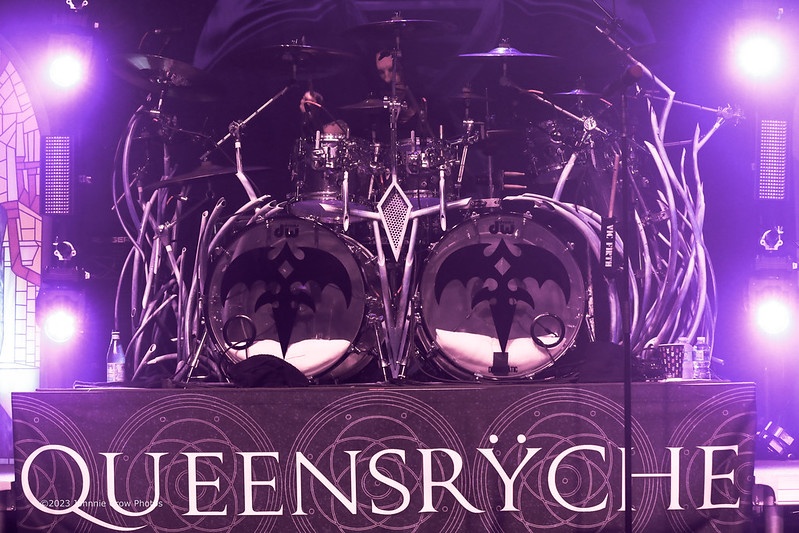 Get tour tickets and information at http://www.queensrycheofficial.com/tour-dates/
QUEENSRŸCHE – 2023 Digital Noise Alliance Tour
with special guests Marty Friedman + Trauma
3/3/2023 – Orlando, FL @ The Plaza Live
3/4/2023 – Ft. Lauderdale, FL @ Culture Room
3/5/2023 – Jacksonville, FL @ Florida Theatre
3/7/2023 – Destin, FL @ Club LA
3/9/2023 – San Antonio, TX @ The Vibes Event Center
3/10/2023 – Houston, TX @ Scout Bar
3/11/2023 – Dallas, TX @ House Of Blues
3/12/2023 – Midland, TX @ La Hacienda Event Center
3/14/2023 – Phoenix, AZ @ Marquee Theatre
3/16/2023 – Sacramento, CA @ Ace of Spades
3/17/2023 – El Cajon, CA @ House Of Blues
3/21/2023 – Portland, OR @ Crystal Ballroom
3/22/2023 – Seattle, WA @ The Neptune Theatre
3/24/2023 – Denver, CO @ Gothic Theatre
3/25/2023 – Kansas City, KS @ Knuckleheads Saloon
3/26/2023 – St. Louis, MO @ Delmar Hall
3/28/2023 – Milwaukee, WI @ The Rave
3/29/2023 – Ft. Wayne, IN @ The Clyde Theatre
3/31/2023 – Chicago, IL @ Concord Music Hall
4/1/2023 – Grand Rapids, MI @ The Intersection
4/2/2023 – Detroit, MI @ St. Andrews Hall
4/4/2023 – Columbus, OH @ Newport Music Hall
4/5/2023 – Pittsburgh, PA @ Roxian Theater
4/7/2023 – Boston, MA @ The Palladium
4/8/2023 – Huntington, NY @ The Paramount
4/10/2023 – New York, NY @ Irving Plaza
4/11/2023 – Baltimore, MD @ Soundstage
4/12/2023 – Charlotte, NC @ The Underground
4/14/2023 – Nashville, TN @ Brooklyn Bowl
4/15/2023 – Atlanta, GA @ The Masquerade (Heaven)
4/16/2023 – St. Petersberg, FL @ Jannus Live
Queensrÿche Orlando Set List
In Extremis
Lost In Sorrow
Spreading The Disease
Child Of Fire
En Force
Don't Look Back
Light Years
Sicdeth
Forest
Jet City Woman
Inner Unrest
Empire
Behind The Walls
Queen Of The Reich
Empty Room
Eyes Of A Stranger
Deliverance
Roads To Madness
QUEENSRŸCHE Kick Off 2023 Digital Noise Alliance Tour in Orlando first appeared on Game On Media.