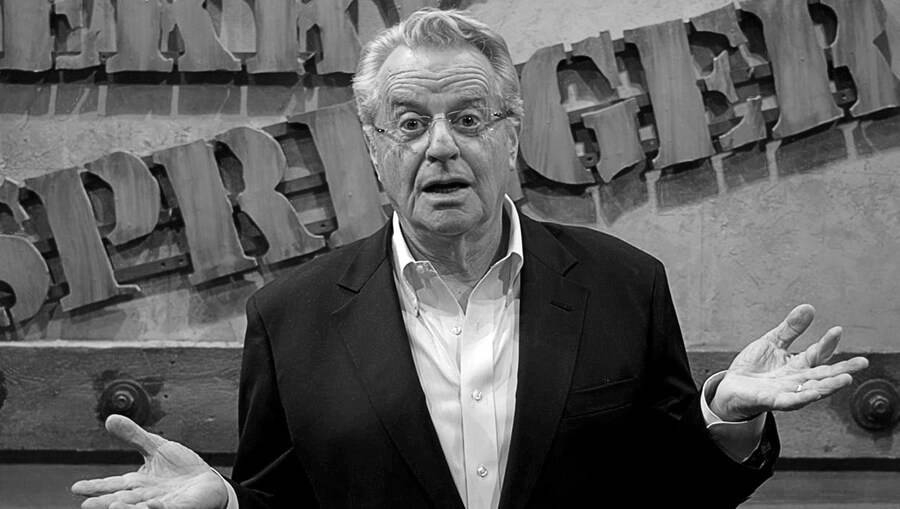 One of televisions most controversial talk show hosts Jerry Springer has died at the age of 79.  Springer was the host of the syndicated daytime talk show "The Jerry Springer" show for 27 years. Springer often acted as a ringmaster of sorts to the wild array of guests who were featured on show, as the guests antics were generally always over the top and led to many on-screen knock down throw down brawls, tons of obscenities being tossed around and many, many blurred images of nudity.
"The Jerry Springer Show" was a daytime television guilty pleasure for the shows many viewers and at one point in time Springer's ratings even topped "The Oprah Winfrey Show".  Many of the on-screen altercations led to chairing throwing and security coming out to pry the guests off of one another while the audience infamously chanted, "Jerry, Jerry, Jerry!".
On his Twitter profile, Springer jokingly declared himself as "Talk show host, ringmaster of civilization's end." He also often had told people, tongue in cheek, that his wish for them was "may you never be on my show."
A family spokesperson says Springer was battling a "brief illness." And sources reveal it was pancreatic cancer that was diagnosed a few months ago, and this week he took a turn for the worse. The family spokesperson says he died Thursday morning, peacefully at his home in the Chicago area.
Before TV, he was a politician who ran a failed campaign for U.S. Congress in 1970, got elected to Cincinnati's City Council in 1971 and became the city's mayor in 1977. He served one term.
Jerry's last TV appearance came last season on "The Masked Singer" where he performed as "The Beetle," singing a Frank Sinatra classic. His cancer battle got much worse about a month ago, and he finally had to stop working. He had been hosting a folk music show on a local radio station in Cincinnati.
He's survived by his daughter Katie Springer and his older sister Evelyn. Our sincere condolences go out to Jerry Springer's family and loved ones during this difficult time.
The post Jerry Springer Dead At Age 79 appeared first on Age of The Nerd.