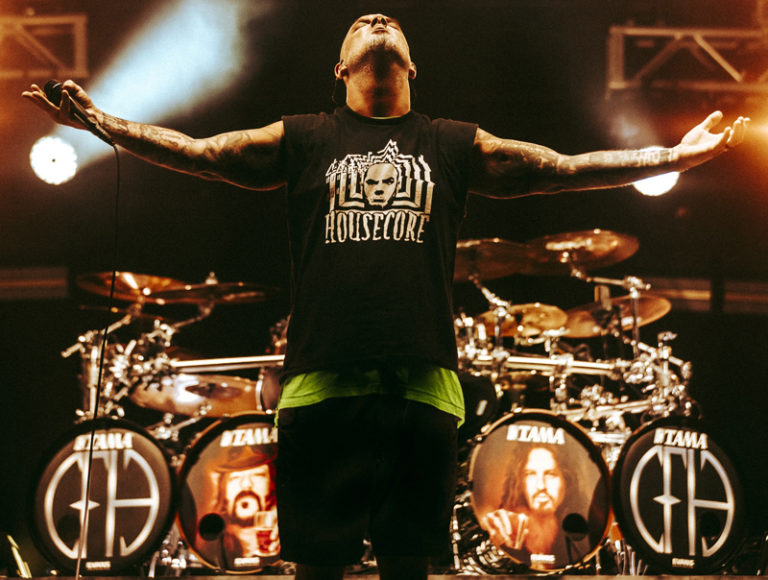 Welcome To Rockville kept the party going at Daytona International Speedway with classic rock music and dedicated fans on Saturday, May 20, 2023.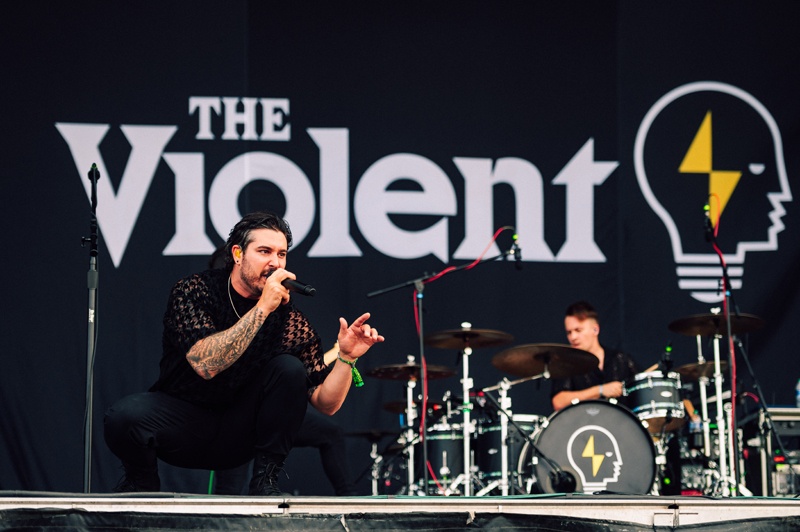 It was another smoking hot day in the sun as The Violent (formerly known as Red Sun Rising) played the Octane stage. They played songs from their brand new album, which sound like sure fire hits, especially "Wrap Your Head Around".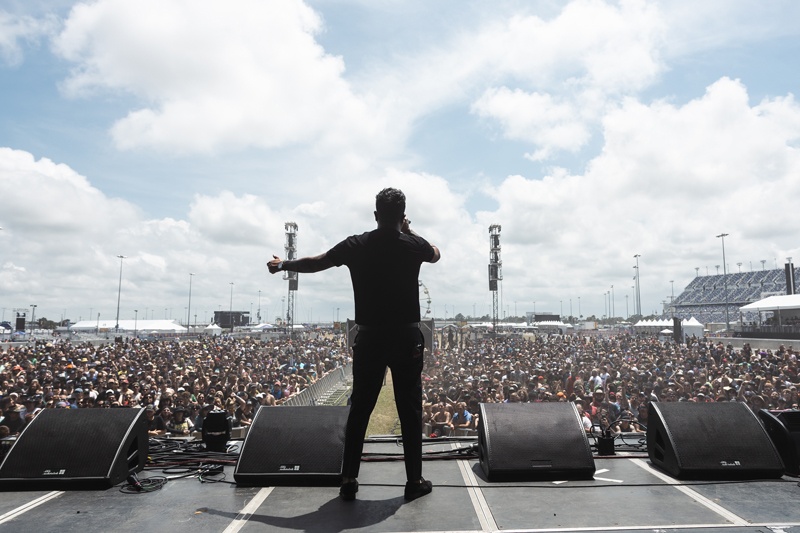 Dayseeker hit the Space Zebra stage dressed in full black suits as synth sounds played on tracks. A lot of people were here early for them. Vocalist Rory Rodriguez has a great voice. The crowd loved the ballad "Neon Grave", which he wrote for his dad who passed away after battling cancer.
Hammerhedd shredded on the Rockvillian stage. These teenager brothers really know how to thrash. The singer/guitarist looks and sounds like Jason Newsted. These 3 brothers formed the band a decade ago at the ages of 9, 7 and 4. They have since quit sports and school to rawk full time and have released 2 albums.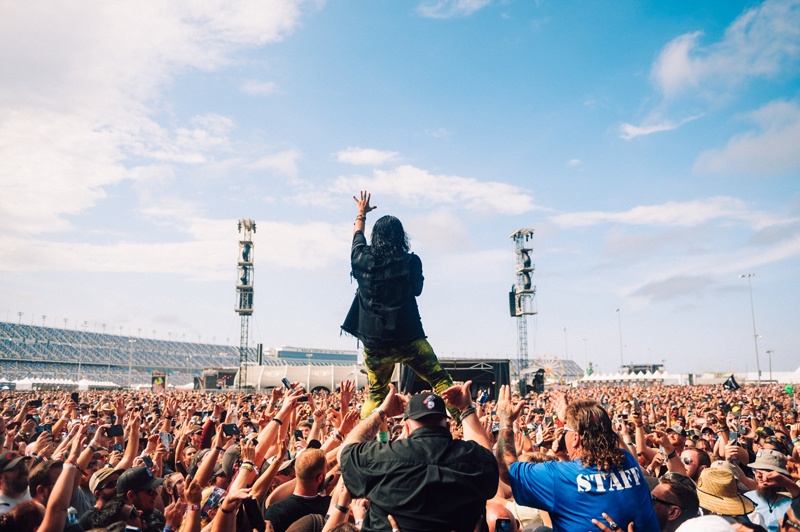 Pop Evil took over the Octane stage, playing some new songs along with the old favorites. They were wearing their night stage outfits in the hot sun, which had to feel uncomfortable, but I suppose bands are not used to playing daytime shows in the Florida sun.
Unfortunately, Alter Bridge had to cancel last minute, due to Myles Kennedy having a respiratory infection.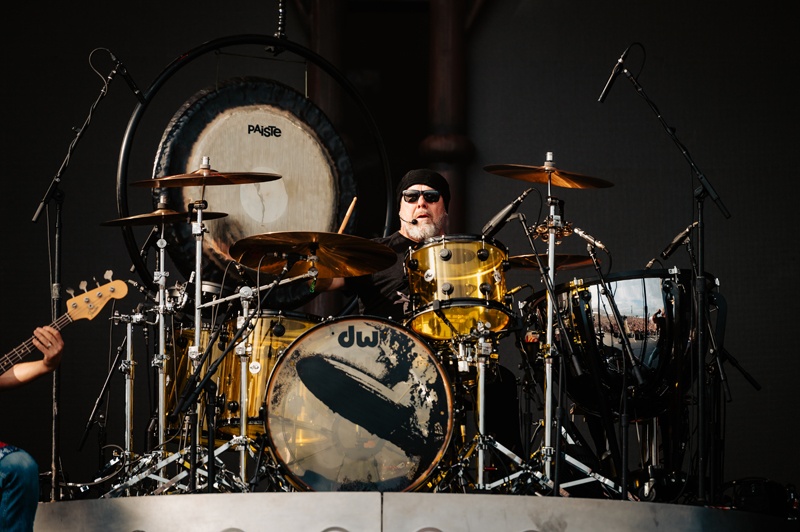 Jason Bonham's Led Zeppelin Evening was next up on the Space Zebra stage. For those about to rock, when you hear AC-DC coming through the PA, you know the show is about to start. Jason thanked the crowd for allowing him to continue a 13 year thank you to the greatest rock and roll drummer of all time, his Dad John Bonham.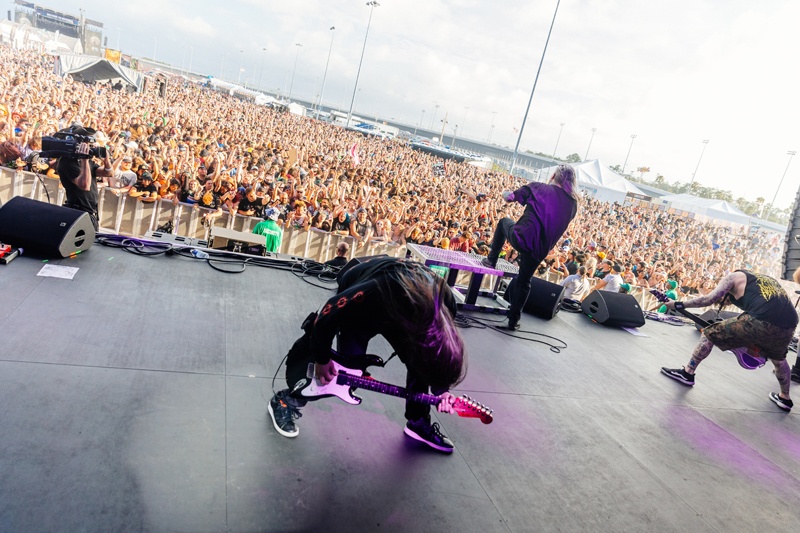 Suicide Silence played the Rockvillian stage, which once again was way too small of a viewing area for the massive crowd. The band had to stop and tell people to move back to make room for the wall of death pit. 30 seconds later they had to stop the show and call security for someone injured on the pavement. And then they got right back to it. This stage really should be in a bigger area on grass. This aggressive band basically screams "Fuck everything grrrrrr" and is a bit too angry. Where do you go from there?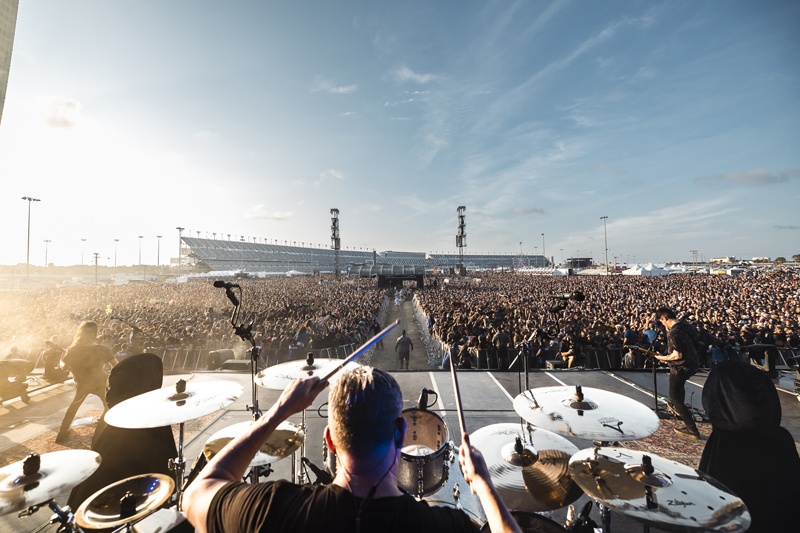 Chevelle rocked the Octane stage in the still bright sunlight, doing their thing. So many people kept streaming in to claim their viewing spot, with Godsmack up next on this stage.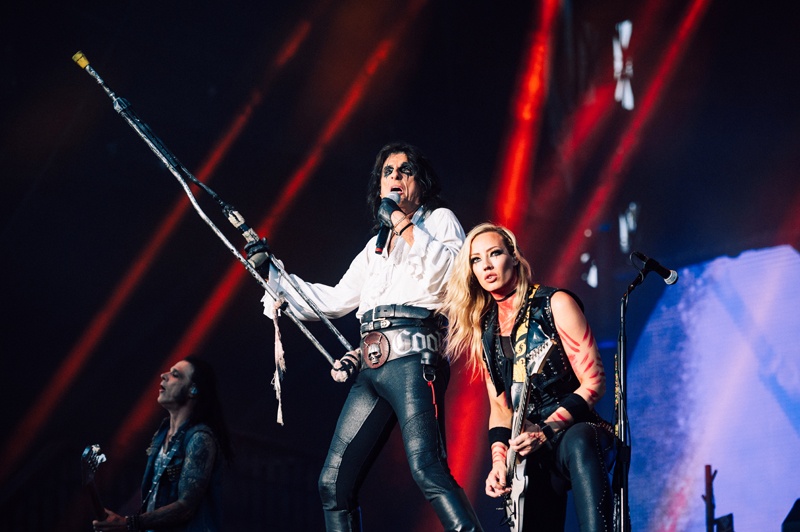 Alice Cooper still kicking ass over 50 years later at age 75. Even without all the typical stagecraft, the songs hold up. Nita Strauss is back and shredder than ever. There was a sick 3 headed guitar solo halfway thru set. The classic elements such as the snake, FrankenAlice monster, and beheading took this show to the next level.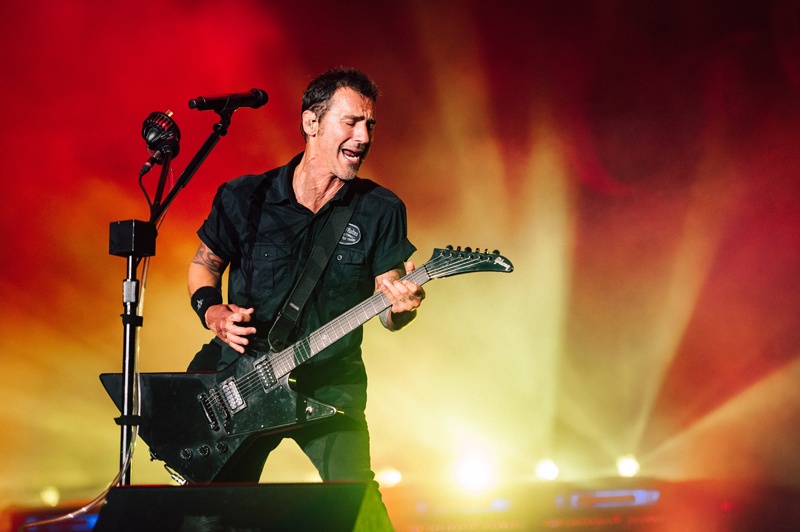 Godsmack displayed a pyro warning about loud concussions (booms) before they dropped the curtains on an explosive show. "When Legends Rise" is the perfect concert opener. It builds up slowly and everyone gets to sing along. "1000hp" featured many fire bursts, like it wasn't hot enough already. There was an endless supply of crowd surfers pouring down during "Cryin' Like A Bitch!!". The boys played 3 new songs from "Lighting Up The Sky" – "You And I", "What About Me" and "Surrender" – which all went over well. The classic Batalla de los tambores is back, AKA the Sully Erna – Shannon Larkin drum-off. The crowd was insanely loud, screaming along to "Whatever" and "I Stand Alone". Godsmack has been at this for 25 years, and this was one of their best shows ever.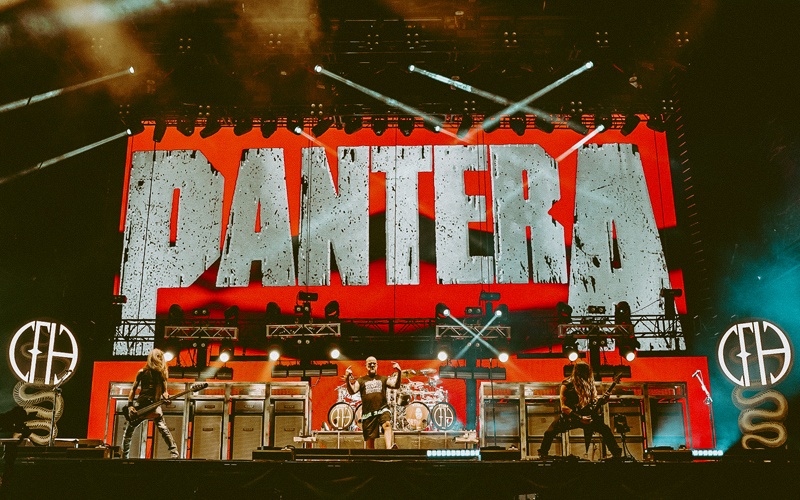 The night ended with the Pantera tribute. Phil Anselmo, Rex Brown, Zakk Wylde and Charlie Benante are touring to celebrate the legacy of metal music created by Dimebag Darrell and Vinnie Paul. The grounds were packed solid all the way to the ferris wheel as they delivered 14 classic rock anthems.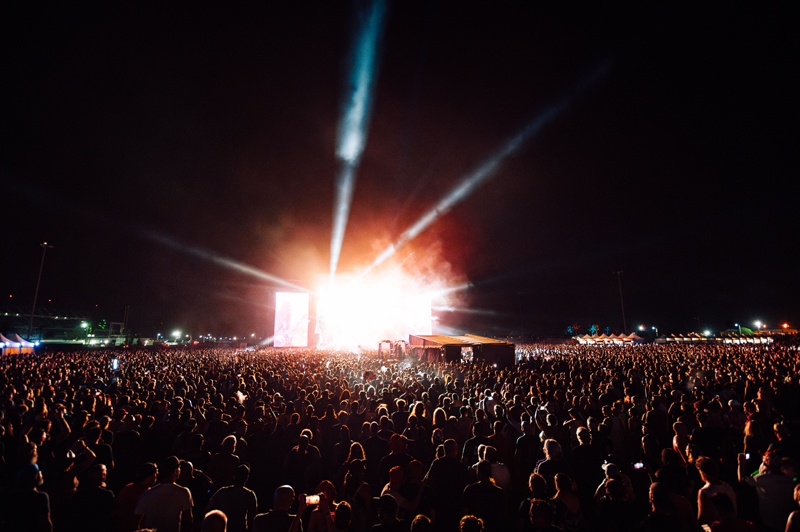 Keep up to date with the latest on future editions of Welcome To Rockville at https://welcometorockville.com/
Pantera, Godsmack & Alice Cooper Elevate Welcome To Rockville 2023 Day 3 first appeared on Game On Media.