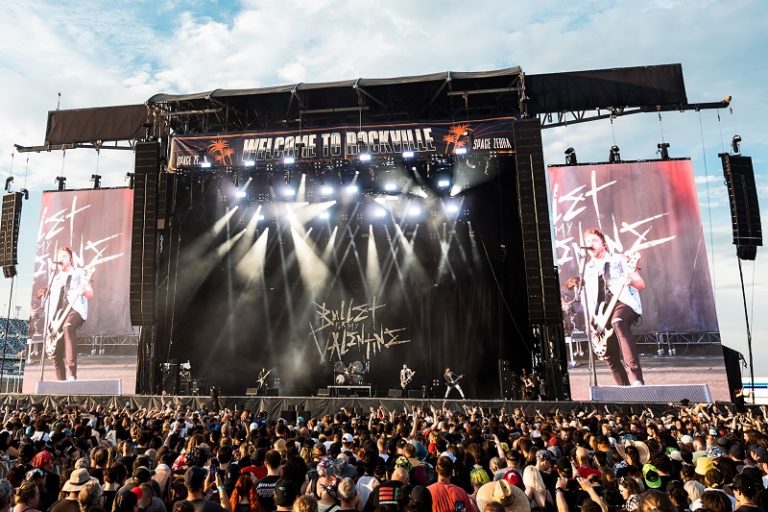 Welcome To Rockville took over the Daytona International Speedway on Thursday, May 18, 2023 with hopes of making up for last year's disaster when most of day 2 and 3 performances were canceled due to severe weather in the area. Gates opened at noon for the largest crowd yet, in excess of 40,000 Rockvillians ready to party.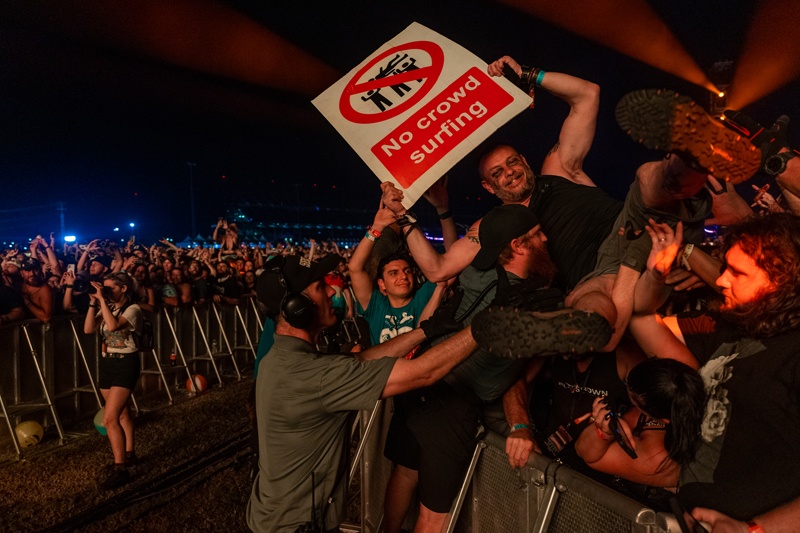 Bloodywood, a band from New Delhi, India, kicked things into high gear on the Space Zebra main stage. They have 2 lead screamers and a nu-metal sound with some Bollywood spice. They had plenty of messages to share about standing up for yourself and doing what you believe in. At the same time, Widow 7 was playing the Rockvillain third stage located in the middle of the festival grounds. Their sound was more traditional nu-metal.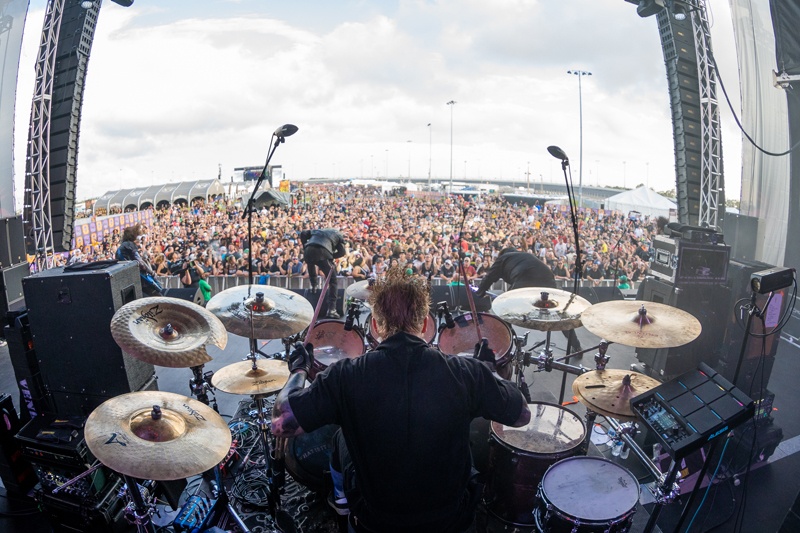 Over on the Octane second main stage, Austin Meade was delivering southern rock with a bit of a country edge. The second VIP area offered some bleacher seating, but most of that area was blocked from any view of the stage and did not have any food options. It did have a bar tent and access to permanent bathrooms. Behind that was a path to the new location for the small 4th stage. Budderside was tearing up the DWPresents stage with their radio-friendly sound, highlighted by the excellent vocal stylings of Patrick Stone.
Competing next was Brutus, a trippy Belgian outfit led by singing drummer Stefanie Mannaerts and UK punk rockers Wargasm featuring Sam Matlock and Milkie Way. Then things really kicked into gear as the heavy hitters took over the main stages. Black Stone Cherry debuted "Out Of Pocket", a great new song from their upcoming album "Screamin' At The Sky". The boys from Kentucky brought the high energy and emotion that they always do and had the crowd moving and singing along to their catalog of hits. Avatar got halfway through their second song when 5:00 hit, the sound was cut and the first evacuation of Welcome To Rockville 2023 was upon us.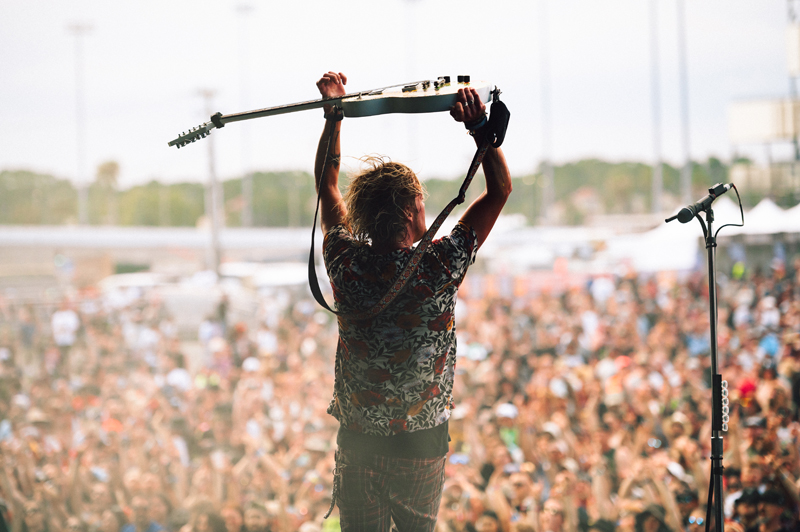 Everyone calmly left the speedway, hoping that history was not repeating itself. The message repeated "Severe Weather Approaching. Please Exit Festival Site. Monitor Social Media." Fortunately, the storm cleared and the gates reopened at 6:30 with a revised schedule. The only major lineup casualty was Trivium.
The main stage kicked off at 7:15 with Bullet For My Valentine delivering a tight intense 30 minute set. Singing along to "Your Betrayal" never felt so powerful – "I was told to stay away. Those two words I can't obey!". This festival has too many bands and not enough stage time. The band and the crowd were ready for twice as much as they got.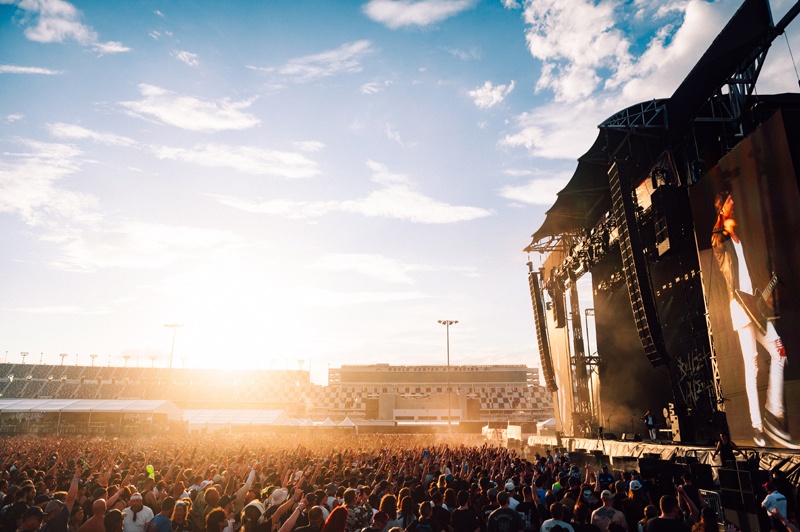 Puscifer hit the Octane stage for an artistic event, complete with psychedelic video effects throughout the show.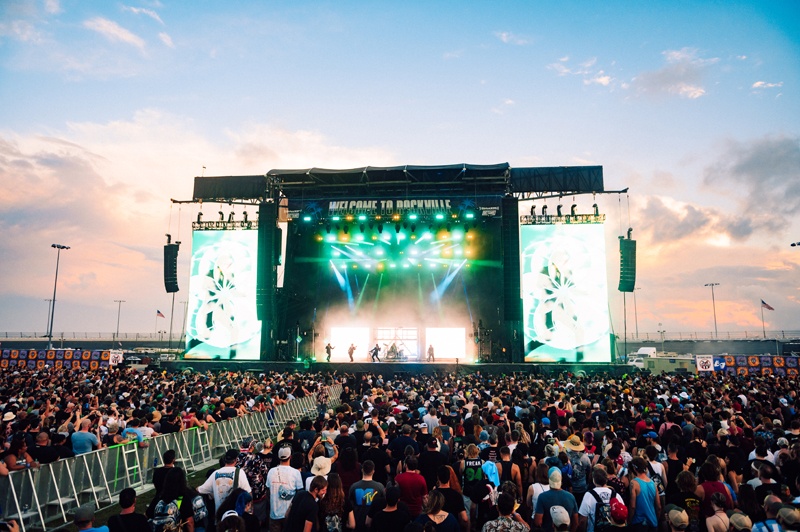 Rivals were playing at the same time around the corner at the "camping" stage. They are similar to Spiritbox in their sound, with many songs about self-empowerment.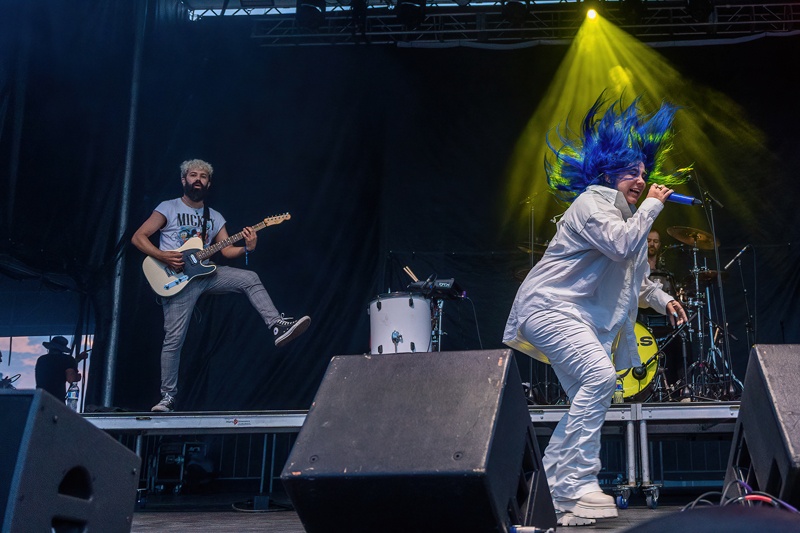 The Cult played the main stage, but the real event was happening on the 3rd stage. Japanese female rockers Band-Maid put on an incredible set, showcasing their substantial musical skills. Their performance was fun and upbeat and their music got thrashy at times. The lead guitarist really shreds. They deserved a main stage slot, as there were so many people trying to see them and no room for everyone.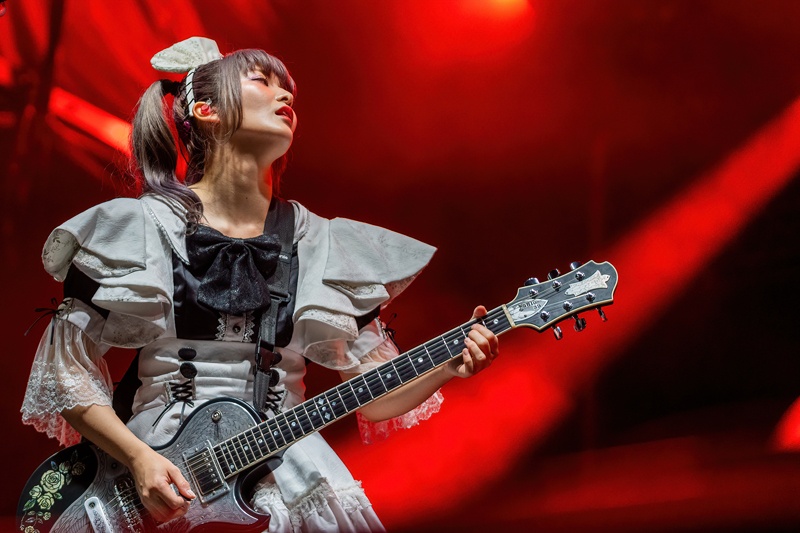 Rob Zombie experience technical difficulties as his stage set video screens were stuck on endless reboot. After a 15 minute delay, they came out and played with only the main large video screen behind them working. Zombie apologized and mentioned that they were wasting time fixing it and had to cut the set short, as they were "not here to fuck with Slipknot. With all of you here, we don't need that shit." They played what people wanted to hear and a Zombie show is always entertaining, even without full production.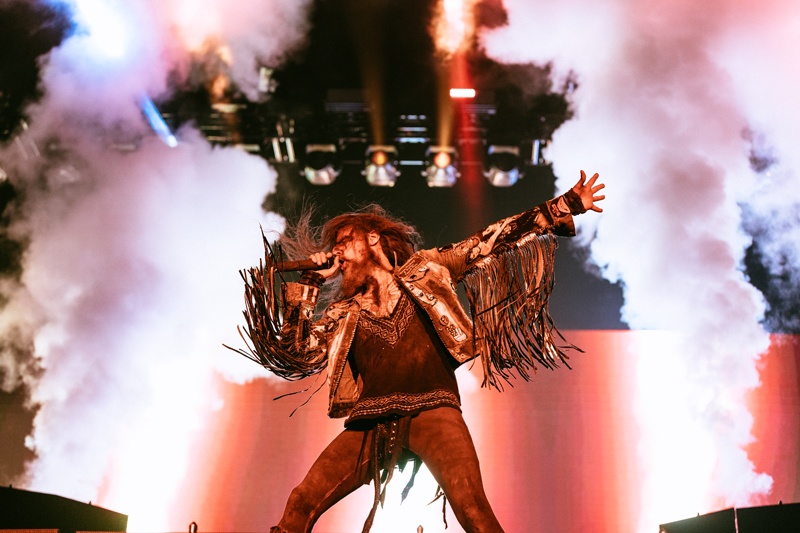 The revised schedule created an unfortunate conflict with Suicidal Tendencies playing at the same time as Slipknot. Mike Muir thanked the thousands who showed up, despite the other option. Half of the crowd had not seen ST play live before, and they got a kick-ass show and mini TED talks. Suicidal is one of the best live bands you can see, and you leave ready to fight for yourself and your own beliefs.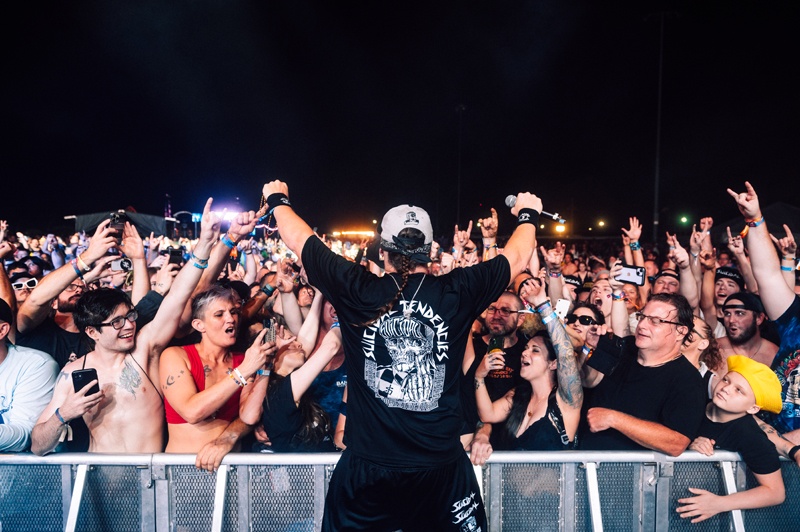 Slipknot was allowed to play well past midnight, with track and local officials allowed the event to run late. They were as intense and explosive as they always are. All in all, it was a very successful Day 1 for Welcome To Rockville 2023.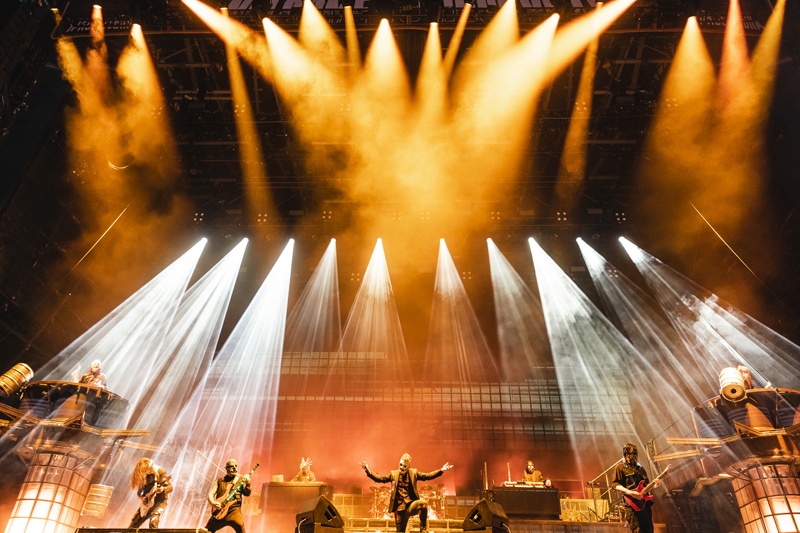 Welcome To Rockville 2023 Day 1 Survives The Storm With Slipknot first appeared on Game On Media.