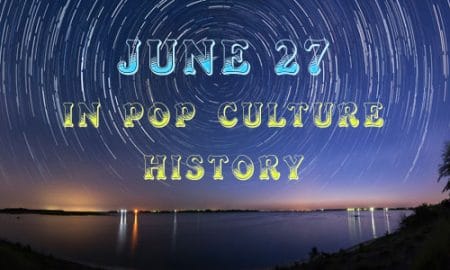 June 27 in Pop Culture History

1556 – The thirteen Stratford Martyrs were burned at the stake near London for their Protestant beliefs.
1844 – Joseph Smith, Jr., founder of the Mormons, and his brother Hyrum Smith, were murdered by a mob at the Carthage, Illinois jail.
1898 – The first solo circumnavigation of the globe was completed by Joshua Slocum from Briar Island, Nova Scotia.
1949 – The first sci-fi TV show, Captain Video …