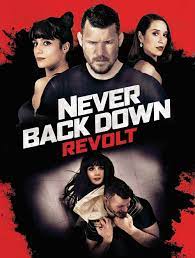 We had the awesome opportunity to talk to director, Kellie Madison about her new film Never Back Down: Revolt. Check out our interview below.
Never Back Down: Revolt revolves around a woman who is kidnapped and forced to compete in elite underground fights as she battles to way back to freedom.
AOTN: So what got you interested in making films like and doing all this stuff?
KELLIE MADISON: I always …